HADRON
HADRON is IFE's applied robotics research facility for Hazard-Aware Digitalisation and RObotics in Nuclear and other domains
Purpose
Reliable data is crucial to providing comprehensive decision-support systems that can be used to confidently manage work in hazardous environments. However, a significant obstacle is the need to acquire up-to-date data about the environment. Recent developments in digital and robotic technologies, such as unmanned vehicles (UVs), sensors, and IoT, enable us to overcome that obstacle.
Off-the-shelf UVs increasingly support autonomous operation, and some are robust enough to be used in industrial environments. They can carry useful payloads, such as sensors and power tools, and can therefore be used to perform tasks that require significant effort for humans to do safely.
The HADRON facility was established in 2020 to exploit the opportunities enabled by these technological developments. The lab is managed by the VR&AR Department, and is co-located with the IAEA Collaborating Centre in Halden.
Activities
IFE is a key partner in national and international research initiatives, where we are specialised in deploying smart digital and robotic systems in hazardous sites. While we also work in other domains, much of our work is currently focussed on nuclear decommissioning challenges.
Projects typically exploit multidisciplinary expertise at IFE in topics such as 3D reality modelling, automation, simulation, telepresence, optimization, machine learning, IoT, and digital twins, as well as in spatial computing, Building Information Modelling (BIM), and Geographical Information Systems (GIS).
We are especially interested in use-cases that require autonomous or remote operation of UVs. For example, to survey environments or perform time-consuming work using onboard power tools. Such applications require that the UV can identify hazards in the environment in order to work safely and efficiently in it. However, we are also very interested in human-robot collaborative work where the human is relatively close to the robot.
Examples of ongoing projects include:
Industrial innovation projects supported by the Norwegian Research Council: RoboDecom, MEDPROT
International collaborative projects: EU H2020 EURATOM SHARE, PLEIADES, PREDIS
Facilities:
State-of-the-art lab space for working with modular robotic technologies.
Sufficient space for training courses and workshops.
Office space for visiting scientists and students.
3D printing facilities
Equipment:
Boston Dynamics – Spot robot
Boston Dynamics – various Spot payloads
Shadow Robot Company – Shadow Dexterous Hand
Clearpath – Jackal robot
Various payloads such as cameras and sensors that can be carried by Spot or Jackal
HADRON Staff
The associated staff have a broad range of academic backgrounds including computer science, human factors, human-centred design, robotics, mathematics, informatics, electrical engineering, and mechanical engineering. We take a multi-disciplinary approach to both application concept development and conducting experiments, drawing on expertise in other departments and sectors at IFE, and beyond, for industrial domain knowledge.
Contact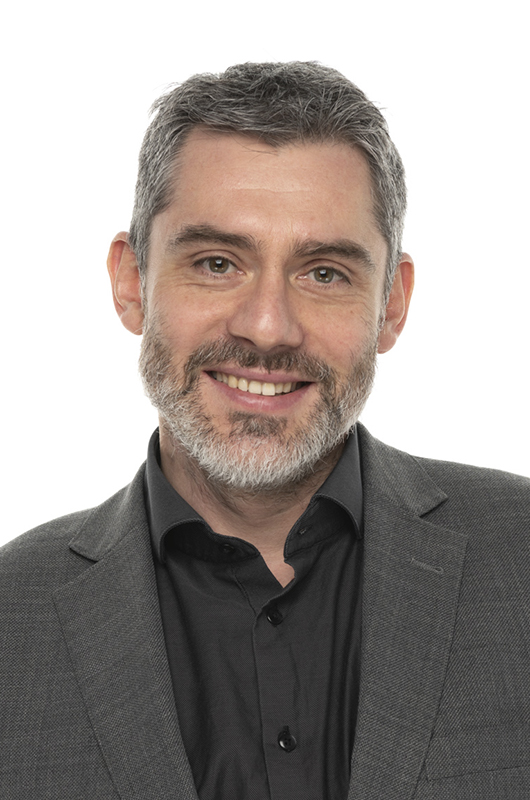 Related Projects
Centres and Programmes
Projects
Related articles