Control Room and Interaction Design
Our Vision is to ensure high performance operation of safety-critical, digital control environments by designing products and solutions that are truly aligned with human cognitive capabilities. We design research-oriented, innovative physical environments, graphics and interaction solutions supporting operator perception, problem-solving, decision-making and intervention.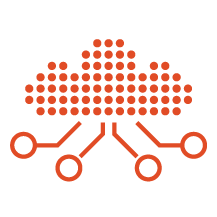 Digitalization
Our department comprises highly experienced researchers and engineers with core competence within
Interaction design
Industrial guidelines & standards
Nuclear process control
Simulator & programming
Psychology
We have an applied research focus covering
Control environments

Design & prototyping of user-friendly, functional operating environments
Human Factors analyses
Conceptual & detailed design
Remote operation

Information graphics & Interaction

Design & prototyping of innovative, user-centred information graphics and interaction solutions
Based on perceptual psychology
Conceptual & detailed design

Research simulator studies

Research simulator maintenance & readiness
Design of complex test scenarios in advanced human performance studies
Expert evaluation of human performance
We approach challenges in a product-centered way through:
i) design practice and technology insights
ii) scientific studies
iii) small – and large scale design exploration.
Our competence and deliverables are relevant across several domains, such as e.g., the Nuclear industry, Oil & Gas, Air Traffic Control, Rail, Maritime operations and Renewable Energy.
Contact
Related articles