Control Room and Interaction Design
Our Vision is to ensure high performance operation of safety-critical, digital control environments by designing products and solutions that are truly aligned with human cognitive capabilities. We design research-oriented, innovative operation environments, graphics and interaction solutions supporting human perception, problem-solving, decision-making and intervention. Our Goal is to present necessary information to the right people – at the appropriate time.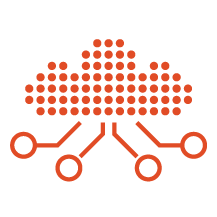 Digitalization
Our department comprises highly experienced researchers and engineers with core competence within
Interaction design – control rooms & information graphics and interaction
Industrial guidelines & standards
Nuclear process control
Simulator & programming
Psychology
We approach challenges in a systematic and product-centered way through:
design practice and technology insights
scientific studies
small – and largescale design exploration.
Our competence and deliverables are relevant across several domains, such as e.g. the Nuclear industry, Oil & Gas, Air Traffic Control, Rail, Maritime operations and Renewable Energy.
We have an applied research focus covering
Control environments
We protype and design user-friendly and functional operating environments to support high performance operation. We perform both conceptual and detailed design adopting a systematic, holistic and user-centred approach based on ISO-11064. Our competence and project experience include state-of the art digital control rooms, as well as highly automated innovative operation environments, remote operation and multi-unit operation.
Information graphics & Interaction
We protype and design innovative, easy-to use information graphics and interaction solutions. We perform both conceptual and detailed design adopting a systematic, holistic and user-centred approach. Our designs are based on extensive knowledge of perceptual psychology, as well as human capabilities and limitations. Our competence and project experience include design of operator displays for normal and emergency operation, large overview screens supporting situation awareness and rapid deviation detection, and design solutions for handheld devices.
Research simulator studies
Our nuclear process experts have an important role in the preparation, conduction and analyses of advanced human performance studies in HAMMLAB. During the preparation phase, they collaborate closely with the project team to define and design appropriate test scenarios and criteria for evaluating human performance. During the data collection, they control the simulator, and make evaluations of relevant operator performance dimensions, such as e.g., task performance, situation awareness, workload and teamwork quality. During the analyses phase, we use their process knowledge to assist with detailing and interpretations of the results.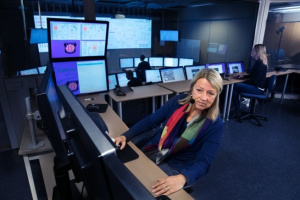 Read more
Laboratories
Related Services and Tools
Related articles