Career
At IFE, Institute for Energy Technology, researchers from over 32 countries work for a better future. Our research reactors have built outstanding expertise for 70 years and enabled us to handle unique projects. They have led to improved nuclear safety in our neighboring countries and around the world, and are also central to the development of cancer drugs and innovative material research in Norway and internationally.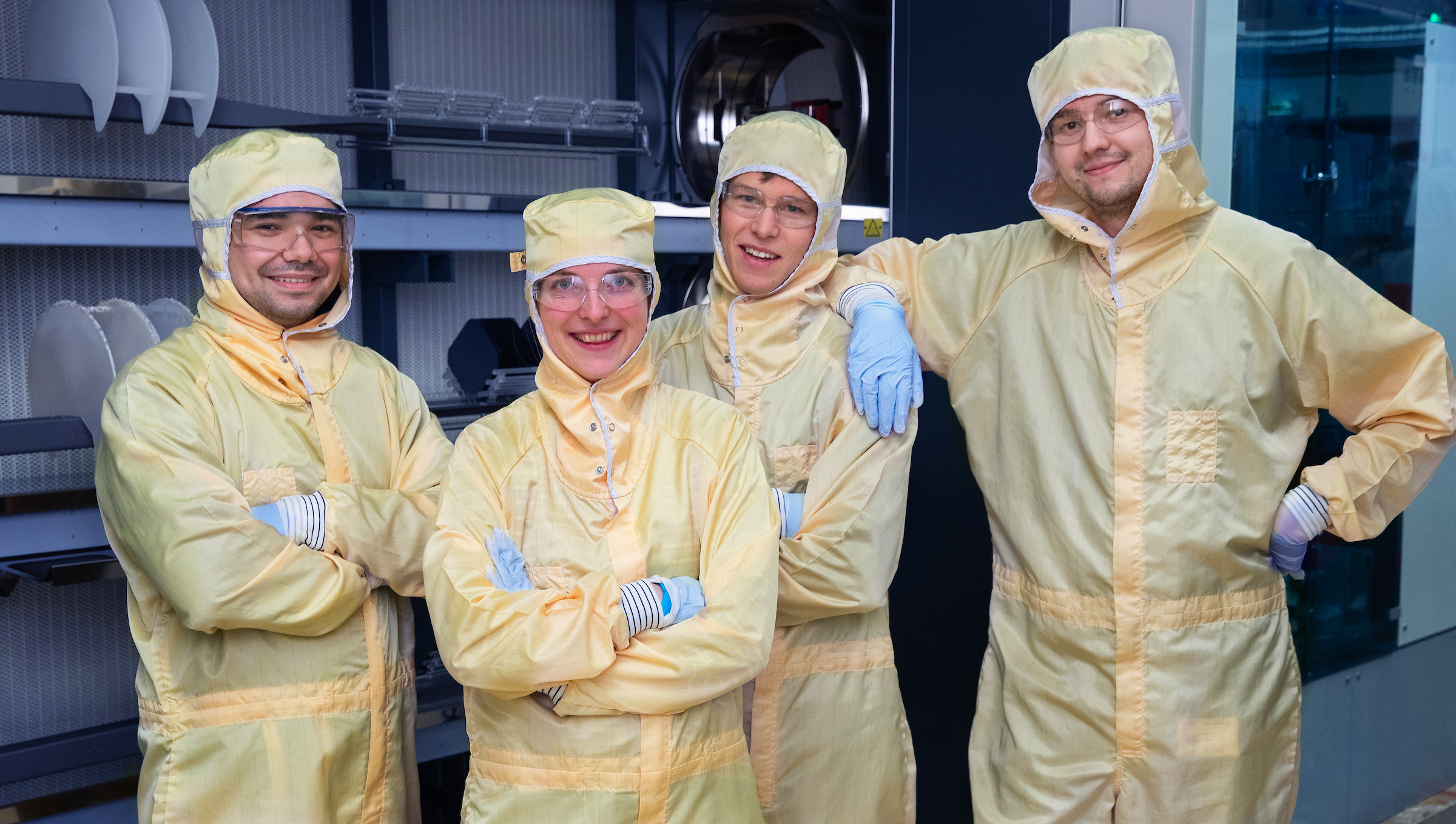 We participate in large, international projects, and 40 per cent of IFE's income comes from international projects. IFE is working with the whole spectrum of energy. Our researchers contribute to the development of next generation of battery technology, lower emissions from oil and gas, zero emissions in the transport sector and better solutions for sun, wind and hydrogen. We produce and develop cancer drugs.
IFE's workplace is characterized by a good working environment, and offers competitive wages and working conditions. We focus on competence development and are strongly committed to health, environment and safety.
We look for you who are interested in developing your skills together with our employees. You have a desire to work in an international, leading professional environment where there are great opportunities for growth and development. We are dedicated to delivering research that creates changes.
Vacant positions
Position
Location
Application deadline
PhD within PV system analysis
Kjeller
2019-03-31
Description:
The Department of Renewable Energy Systems at IFE has a vacant PhD position within PV systems analysis. The PV systems group at IFE performs research on performance of PV systems, including degradation, monitoring and operations and maintenance of PV plants. We also work with development of PV modules, accelerated aging tests, and laboratory characterization. Finally, we have strong activity on data analysis, modelling and forecasting of PV systems and renewable energy systems. The work is usually performed in collaboration with leading Norwegian and European companies.
 
The PhD position will focus on degradation of PV systems in different climates and include both data analysis and field studies. Commercial PV systems in Norway and abroad, in addition to IFEs own systems will be used for these analyses. Field studies will include IV measurements, visual inspection and IR imaging. A solar simulator (flasher) and electroluminescence will be used for characterization of modules in the lab. The candidate will be partly funded by the FME SuSolTech.     
   
Qualifications:
MSc in physics, computational physics or power electronics
Experience with PV systems
Programming skills (python, matlab, PVsyst)
Interest in both experimental and theoretical work
Interest in solar energy
Excellent oral and written english
Fluency in oral and written Norwegian is preferable, but no prerequisite

Prefered profile:
Systematic and quality conscious
Self-driven with initiative
Excellent collaborative and communicative skills
Analytical

Application deadline:
2019-03-31
Driftsarkitekt Infrastruktur
2019-03-31
Description:
IFEs virksomhet vil gjennomgå en omfattende digitalisering i tiden fremover. Både måten vi jobber på og verktøyene vi benytter vil endres kraftig, og ny teknologi vil stadig komme til og åpne både nye muligheter og skape utfordringer. 
For å møte organisasjones behov må vi innenfor IKT hele tiden tilpasse oss og tilby nye og innovative løsninger, levert sømløst av tjenester fra både intern drift og skyen. Vi må automatisere leveranseprosessene våre og tilby sikre og tilgjengelige løsninger gjennom økt grad av selvbetjening for brukerne. Vi må bli en cloud service broker.
Et fundament for denne utviklingen er en god og sikker IT infrastruktur - et virksomhetsnett som dynamisk tilpasser seg behovet, trusselbildet og den teknologiske utviklingen. Virksomhetsnettet vårt vil ligge under alle våre tjenester, helt fra ytterste kontorpult til løsninger i skyen. Et godt virksomhetsnett er en forutsetning for digitalisering av IFE.
På bakgrunn av dette søker vi en driftsarkitekt for å styrke infrastrukturteamet i IKT. Driftsarkitekten vil få spennende oppgaver i moderniseringen av vårt virksomhetsnett og en sentral teknisk rolle i digitaliseringen av IFE.
Qualifications:
Du har erfaring innen drift av forretningskritisk nettverk og infrastruktur
Du har erfaring fra eller ønsker å utvikle din kompetanse innen

Skybasert infrastruktur
Progamvaredefinerte nett og nettverksfunksjoner (SDN og NFV)
Selvbetjeningsløsninger for infrastruktur (Cloud Management Platforms)
Overvåkningsløsninger og automatisering av driftsprosesser gjennom bruk av AI (AI Ops)
Sikkerhetsløsninger og -arkitektur
Prefered profile:
Du er foroverlent og har ønske om å videreutvikle deg innen neste generasjons infrastruktur
Har evne og vilje til å forstå brukernes behov og omsette i praktiske planer for forbedring av infrastrukturen
Du er en problemløser
Du har pågangsmot og ønsker å drive teamet ditt fremover
Du er positiv og entusiastisk, selv i vanskelige situasjoner.
Application deadline:
2019-03-31
Who works at IFE?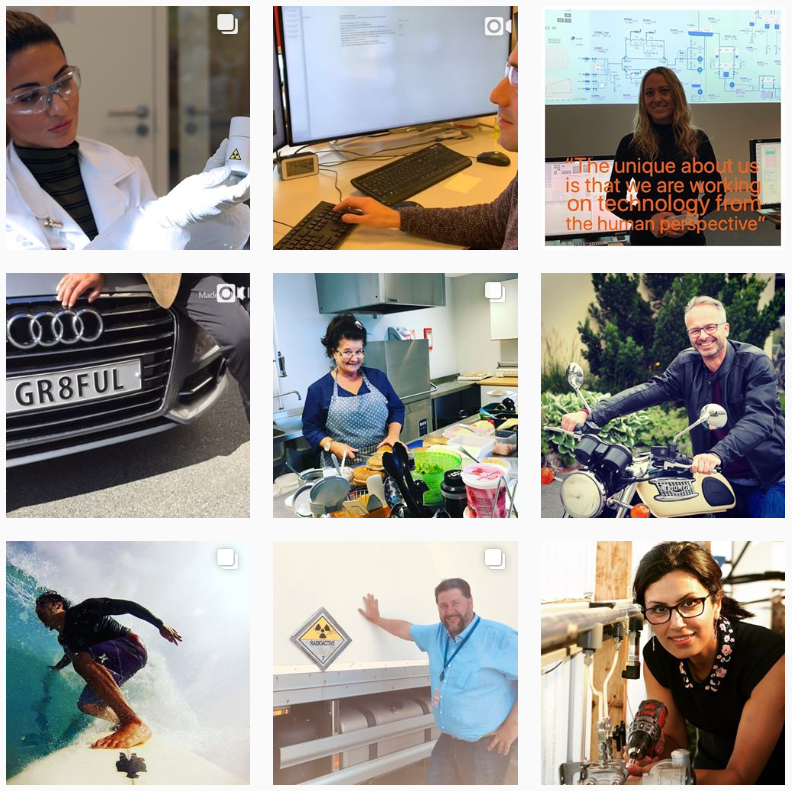 Curious about who works at IFE and what we do? Follow us on Instagram @humansofife. Here we present employees who work in different functions, from researchers and engineers within our various disciplines, to administration and support staff. Our people are our most important resource!
Links:
Master thesis at IFE?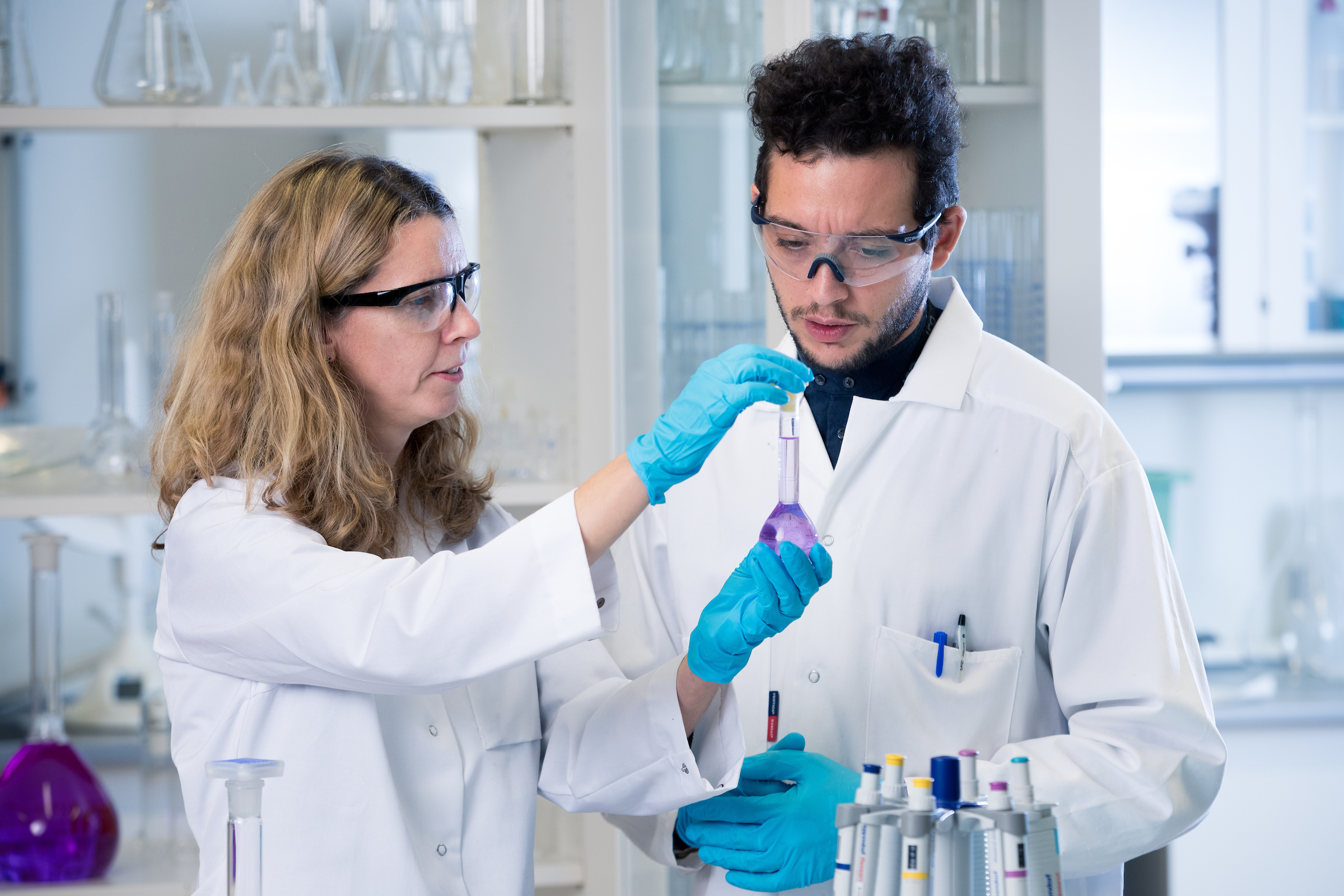 IFE has extensive collaboration with students at master level, and many departments offer guidance and access to experimental facilities at IFE for master students.
You can contact the Department Head or other contact persons with your own suggestions and ideas for a master project. Please find the appropriate contact person on our organization or contact web pages.
See some predefined master projects below and more on our Norwegian page.
Links:
Employee benefits
At IFE, we have employee benefits that will help to assure security, stimulate physical activity and contribute to a good work-life balance.
Your employee benefits:
• Collective pension scheme through the Norwegian Public Service Pension Fund
• Mortgages through the Norwegian Public Service Pension Fund
• Collective personnel insurance and disability pension and survivor's pension
• Flexible working hours
• Full salary during parental leave and illness
• Extra day off in connection with Christmas and New Year
• Support for education
In addition, we can offer:
• Corporate sports team and support for fitness center
• Canteen arrangements