Career
At IFE, Institute for Energy Technology, researchers from over 38 countries work for a better future. Our research reactors have built outstanding expertise for 70 years and enabled us to handle unique projects. They have led to improved nuclear safety in our neighboring countries and around the world, and are also central to the development of cancer drugs and innovative material research in Norway and internationally.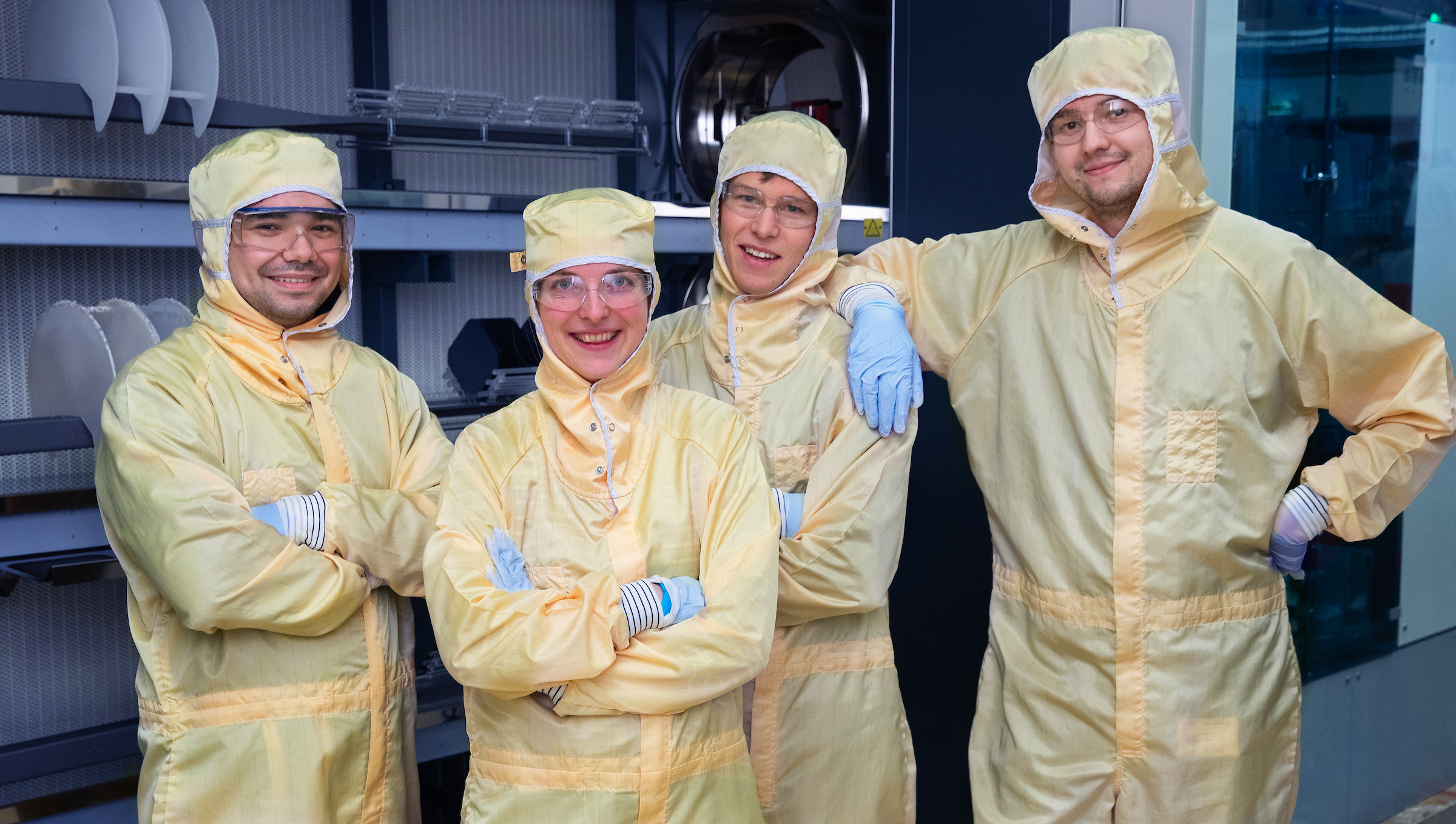 We participate in large, international projects, and 40 per cent of IFE's income comes from international projects. IFE is working with the whole spectrum of energy. Our researchers contribute to the development of next generation of battery technology, lower emissions from oil and gas, zero emissions in the transport sector and better solutions for sun, wind and hydrogen. We produce and develop cancer drugs.
IFE's workplace is characterized by a good working environment, and offers competitive wages and working conditions. We focus on competence development and are strongly committed to health, environment and safety.
We look for you who are interested in developing your skills together with our employees. You have a desire to work in an international, leading professional environment where there are great opportunities for growth and development. We are dedicated to delivering research that creates changes.
Please find all vacant positions in the list below.
Vacant positions
Position
Location
Application deadline
Dokumentasjonsmedarbeider/  Operatør
Kjeller
2020-12-06
Description:
Divisjon Radiofarmasi har nærmere 70 års erfaring med produksjon av radiofarmaka, og samarbeider med noen av verdens ledende legemiddelselskaper i utvikling av nye, effektive kreftlegemidler. Divisjonen jobber også med planer for fremtidig utbygging av sine fasiliteter på Kjeller for å kunne ta på seg oppdrag fra større og mindre kunder fra både inn og utland.
Avdeling for Visuell inspeksjon og pakking (VIP) har flere ansvarsområder innen produksjonen av radioaktive legemidler (radiofarmaka) ved Divisjon for Radiofarmasi på Kjeller. Avdelingen har ansvar for visuell inspeksjon, trykking av etiketter og pakking, i tillegg til kontroll av batch dokumentasjon fra alle deler av produksjonsprosessene som divisjonen er involvert i. Avdelingen har også ansvar for alle kvalitetssystemer som inngår i de ulike aktivitetene avdelingen jobber med.
Alt arbeid foregår i henhold til godkjente prosedyrer og gjeldende regelverk for produksjon av legemidler (GMP). Avdelingens ansatte har ulik erfaring med bl.a teknisk og akademisk bakgrunn innen prosess, bioteknologi og farmasi. Det gjennomføres i tillegg autorisasjon innen hygiene og egen vurdering av helsetilstand.
Vi søker en ny medarbeider til fast stilling, for å sikre tilstrekkelige ressurser og fleksibilitet på avdelingen. Stillingen er todelt, hvor hovedoppgaven går ut på kontroll av dokumentasjon fra ulike produksjonsprosesser. I tillegg skal den ansatte også delta som operatør i oppgaver som visuell inspeksjon, trykking og pakking. Stillingen rapporterer til avdelingsleder.
Du vil samarbeide tett med dokumentasjonsmedarbeidere, operatører, farmasøyter/QP og andre ansatte på egen avdeling.
I tilfelle stillingen skulle bemannes av en intern søker vil det da bli ledig vikariat i stillingen ut 2021. Det er derfor viktig at du merker søknaden om du søker fast stilling, vikariat eller begge stillinger.
We offer:
Mulighet til å jobbe med radioaktive legemidler som bedrer pasienters framtidsutsikter, et felt som er i utvikling.
Uformelt og godt arbeidsmiljø, med samarbeid på tvers av fagområder.
Lønn etter avtale
Sosiale goder inkludert pensjon, ulykkes-og gruppelivsforsikring, bedriftsidrettslag og støtte til treningssenter.
Vi benytter bakgrunnssjekk som en del av vår rekrutteringsprosess
Personlig egnethet for stillingen vektlegges, og kandidaten må ha de personlige egenskapene en virksomhet som er underlagt sikkerhetsloven krever.
Qualifications:
Erfaring fra arbeid som stiller høye krav til kvalitet, nøyaktighet og dokumentasjon, helst fra arbeid med kontroll av dokumenter og produksjonsprosesser.
Det er en fordel om du har erfaring fra farmasøytisk produksjon og GMP.
Utdannelse innen naturvitenskapelig/teknisk/farmasøytisk fagområde (tilsvarende Tekniker).
Erfaring fra andre relevante bransjer med høye krav til kvalitet og dokumentasjon kan kompensere for manglende formell utdannelse.
Gode norskkunnskaper og formuleringsevner, både muntlig og skriftlig. Erfaring med å skrive dokumenter er også en fordel

Prefered profile:
Du trives med å jobbe med rutinemessig kontrollarbeid.

Du trives med å jobbe praktisk i et produksjonsmiljø.

Du trives med å jobbe i grupper og samarbeider godt med ulike type mennesker.
Du er arbeidsom, positiv og evner å være fleksibel.
Du er strukturert, kvalitetsbevisst og trives med krav til nøyaktighet.



Application deadline:
2020-12-06
Cyber Lab. Assistant within Risk, Safety and Security
Halden
2021-05-31
Description:
The Institute for Energy Technology (IFE) is an independent research foundation in Norway, with locations in Kjeller and Halden. Our vision is to be an 'international leading research environment that actively develops innovative solutions through people and technology'. We have roughly 600 employees, with annual sales of approximately 1 billion NOK. IFE is a broad multi-disciplinary research organisation, with international top-level expertise in the fields of digital technologies, material and process technology, flow and analysis technologies, radiopharmaceutical technology and nuclear technology. Our mission is 'Research for a better future'. We develop innovative technological solutions for both industry and public sector in more than 30 countries, and host the International OECD Halden Reactor Project. www.ife.no

The department of Risk, Safety and Security (RSS) conducts research, development and consultancy in risk, safety and security related to digital systems in critical infrastructure. With a long history in providing research on Software Dependability and Digital Instrumentation and Control (D&IC) within the nuclear field, the specialists in the department is today involved with competence on Reliability, Availability, Maintainability and Safety (RAMS) in projects within both transport, oil and gas, energy and critical infrastructure. The Department has an increasing portfolio of projects in information- and cyber- security. The Department has established a Cybersecurity Centre for industrial control systems at IFE in Halden. The Centre is developing infrastructure and competence for providing cybersecurity assessment and training services to stakeholders involved in developing and operating critical operational technologies.
We offer:
A stimulating work environment with skilful, experienced, and creative colleagues
Well-established national and international scientific and industrial networks
A large degree of autonomy and flexible working hours
Salary is based on the degree of experience and formal qualifications
Membership is established in the collective-group life-/accident insurance and in the Norwegian Public Service Pension fund
Halden is a small town with a pleasant climate, located 120 km south of Oslo and has very favourable housing prices and unique opportunities for outdoor activit
We use background checks as a part of our recruitment process.
We place great emphasis on your personal suitability for the position. IFE is subject to the National Security Act, and the candidate must be able to pass a background check and must be able to obtain security clearance and authorization.

The first candidate will start as soon as possible, and work untill June 2021. We plan to have another candidate in autumn 2021.
Qualifications:
Knowledge in information- and cyber-security or computer science
Knowledge of control systems for critical infrastructure
Good knowledge of different operating systems, firewalling and networking are preferable
Knowledge of work in teams and projects are preferable
Bachlor´s degree or similar within security, computer science or technical subjects
Interest in combining work within cybersecurity with an education towards Master in cyber security


Education Level
College/University, Bachelor grade
Languages:
Prefered profile:
The successful candidate is an independent and active person
Stays up to date and interested to adopt new skills
Communication and collaboration capabilities are emphasized
The position requires good knowledge in written and spoken English
The candidate is a student at HIØ within information- and cyber-security or computer science

Application deadline:
2021-05-31
Who works at IFE?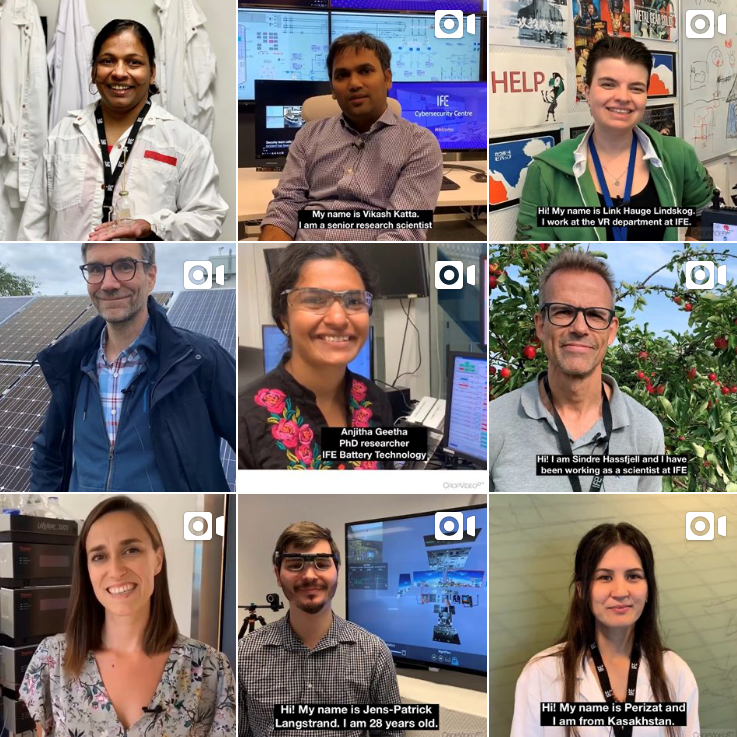 Curious about who works at IFE and what we do? Follow us on Instagram @humansofife. Here we present employees who work in different functions, from researchers and engineers within our various disciplines, to administration and support staff. Our people are our most important resource!
Links:
Master thesis at IFE?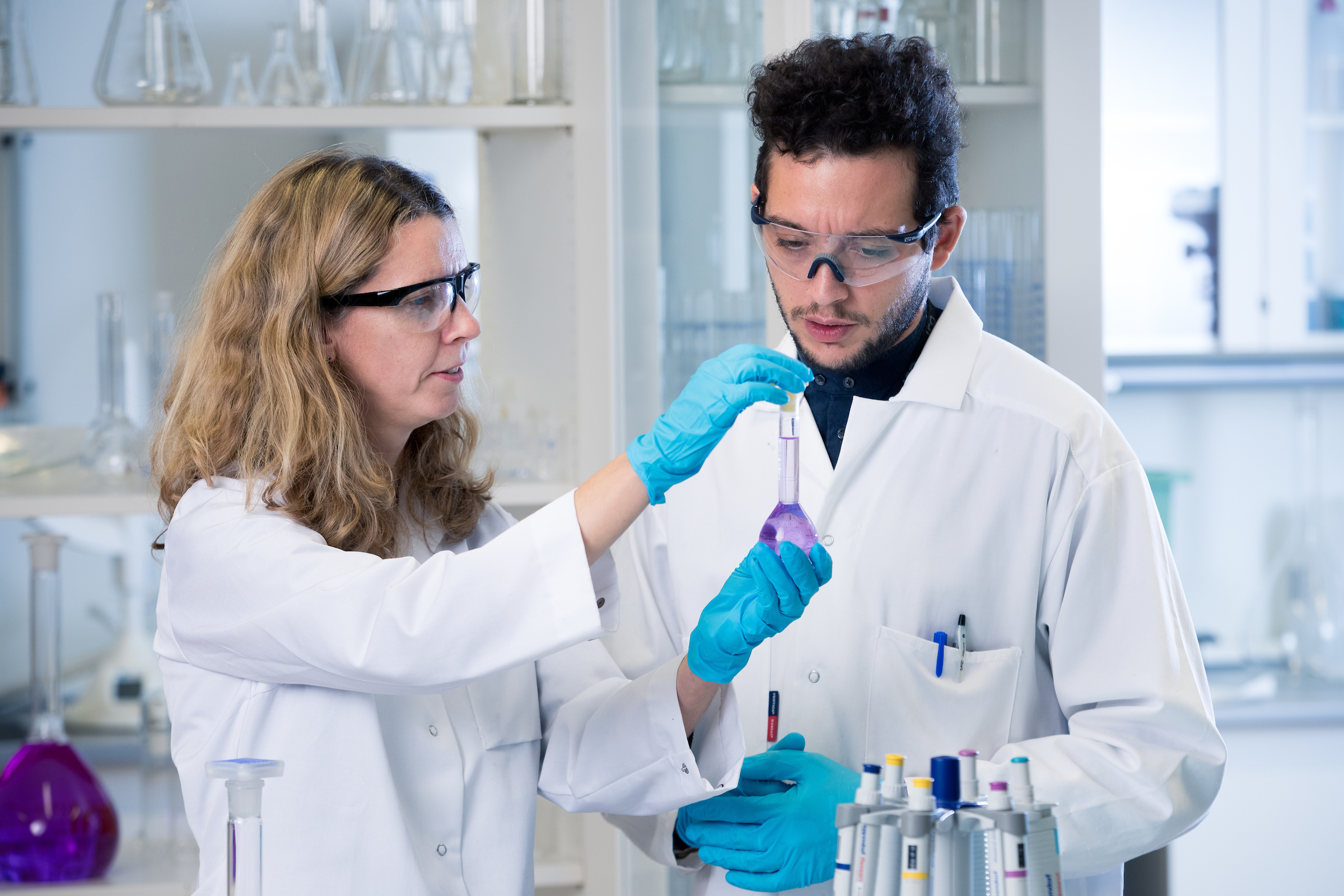 IFE has extensive collaboration with students at master level, and many departments offer guidance and access to experimental facilities at IFE for master students.
You can contact the Department Head or other contact persons with your own suggestions and ideas for a master project. Please find the appropriate contact person on our organization or contact web pages.
See some predefined master projects below and more on our Norwegian page.
Links:
Employee benefits
At IFE, we have employee benefits that will help to assure security, stimulate physical activity and contribute to a good work-life balance.
Your employee benefits:
• Collective pension scheme through the Norwegian Public Service Pension Fund
• Mortgages through the Norwegian Public Service Pension Fund
• Collective personnel insurance and disability pension and survivor's pension
• Flexible working hours
• Full salary during parental leave and illness
• Extra day off in connection with Christmas and New Year
• Support for education
In addition, we can offer:
• Corporate sports team and support for fitness center
• Canteen arrangements