IFE Technology & Properties
The Technology & Properties Division was established in 2021 as one of three business areas, and is responsible for the development and operation of the research park, including property management and development projects both at Kjeller and in Halden.
Ambitious
IFE currently has 56,000 m2 of high-tech buildings, and is working on a master plan that proposes the development of another 60,000 m2. The goal is to become the Nordic region's most attractive research park for renewable energy, petroleum, nuclear medicine and digital systems – by offering world-class research infrastructure.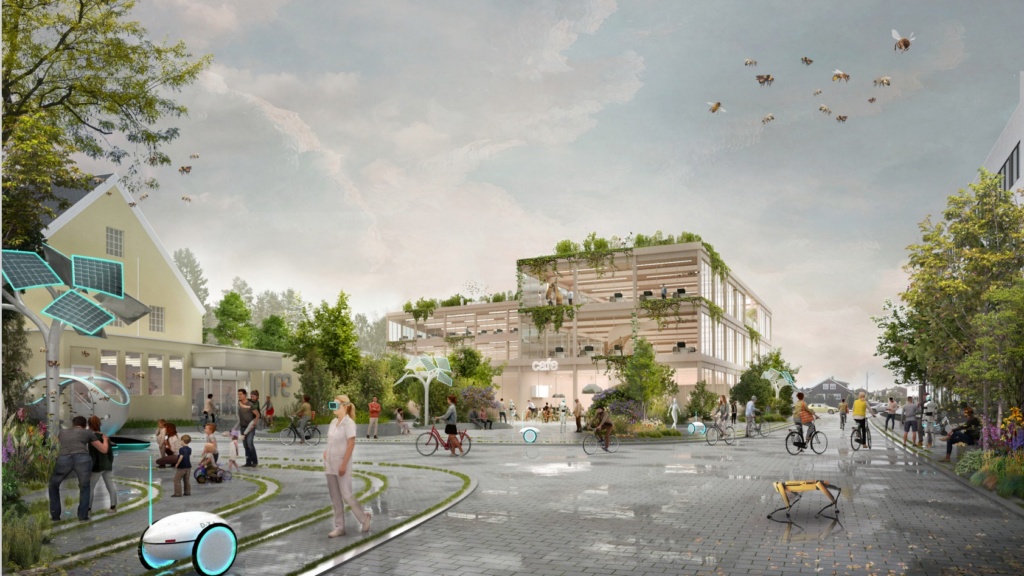 The Green District of Kjeller
Various actors in Kjeller together have high ambitions for the area development that will result in an innovative district, new jobs and study places in Kjeller.
IFE is a strong contributor to this ambitious area development Kjeller is already an international powerhouse for research and development. With a 70-year history full of pinon spirit and groundbreaking innovations that have helped build our country.
We build on the history and the Pinon spirit and the district develops into a place that gives us even more to be proud of. The knowledge environment at Kjeller has been a cornerstone of the Norwegian industrial adventure, and created values ​​that have built the country.
A new generation of knowledge workers is now being trained here, side by side with the researchers who develop tomorrow's solutions in fields such as green mobility, seismic, social security, climate, environment, air quality, medicine, digitization, cyber security, space research, solar power, robots, wind, hydrogen and battery technology.
Working with sustainable innovations requires not only more heads, but also the design and construction of new and specialized laboratories with very special safety requirements. At Kjeller, there is room for both new laboratories and new workplaces.
In order to continue to attract the best designers and researchers to Lillestrøm, the technology district Kjeller must be able to offer attractive homes for a new generation of knowledge workers, in a lively neighborhood with a solid public transport service.