IFE and Nel have received 13 million NOK from The Research Council of Norway to accelerate testing processes. The purpose is to reduce the time before new green hydrogen technologies can be launched in the market.
Green hydrogen is considered one of the cornerstones in the shift away from fossil fuels. Water electrolysis is a key technology for conversion of renewable energy to hydrogen and has a large potential for growth.
The project, which is named H2ACCELERATE, aims to improve the electrolyser technology by developing and qualifying accelerated stress test (AST) protocols and advanced condition monitoring of cells and stacks.
"The main idea is to evaluate cutting-edge stack components produced with roll-to-roll coating processes in a test platform that is technologically relevant for large-scale commercial stacks and to bring new solutions with lower cost quicker to the marked", says Rasten.
IFE will perform advanced electrochemical analyses of the degradation processes and failure modes in the investigated electrolysers.
Our customers obviously want the newest and best technology, and it is therefore important to have a speedy testing procedure, which also ensures that the hydrogen equipment will produce to a high quality over a long period of time.

Egil Rasten

Senior Technologist at Nel Hydrogen
IFE will perform analyses of failure modes in the electrolysers and develop methods for advanced condition monitoring.
The project will utilize IFE's unique capabilities on electrochemical characterization and test facilities for high-pressure water electrolysis systems", says Hancke.
We are thrilled to be collaborating with the highly experienced team at Nel, and grateful that the Research Council of Norway supports this very important topic for accelerating the green shift.

Ragnhild Hanche

Research Scientist IFE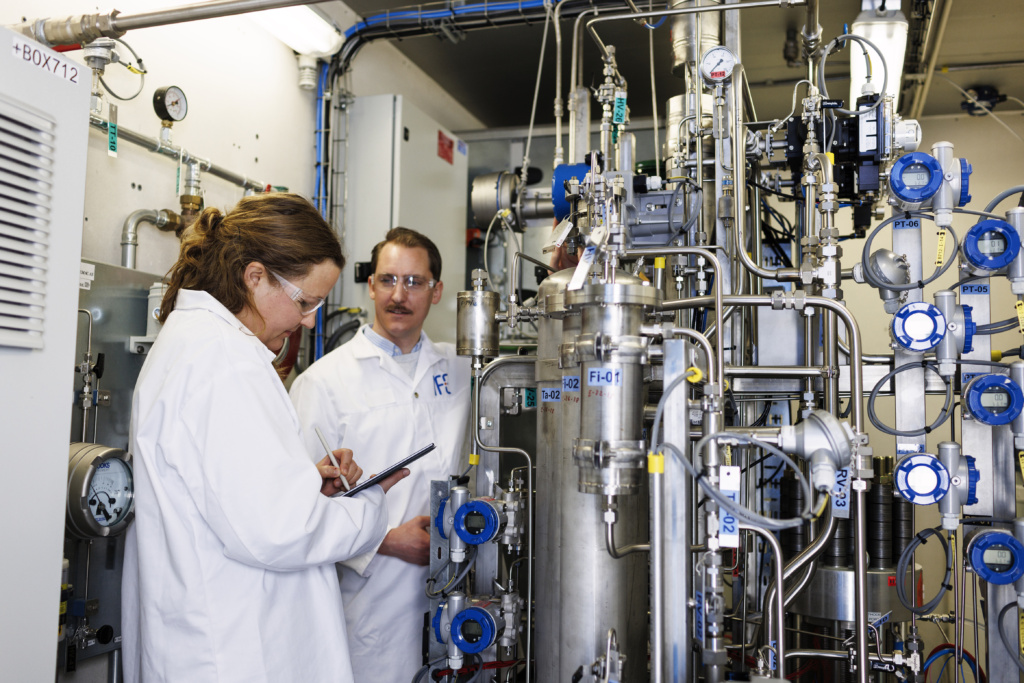 Improving transport and storage systems
Currently, verification and validation of design changes are lengthy processes, including long-term durability testing. New protocols for accelerated stress tests will therefore contribute to fast-tracking the validation of new materials and cells, which again will reduce technical product risk and allow for much faster implementation of new materials into Nel's commercial electrolysers.
Methods developed in this project may be used for both PEM (Proton Exchange Membrane) and alkaline water electrolysis systems. Both technologies are especially well suited for transport and storage systems, where compact and dynamic systems are beneficial.