Norway is one of ESS's 13 member countries, that together fund and build the world-leading research infrastructure.
The ESS project will give Norway and the other member countries a fantastic new research infrastructure that can be used in many different areas," says Ole Borten Moe, Norway's Minister of Research and Higher Education. "It is impressive to see how Norwegian researchers contribute to realising this mega-project."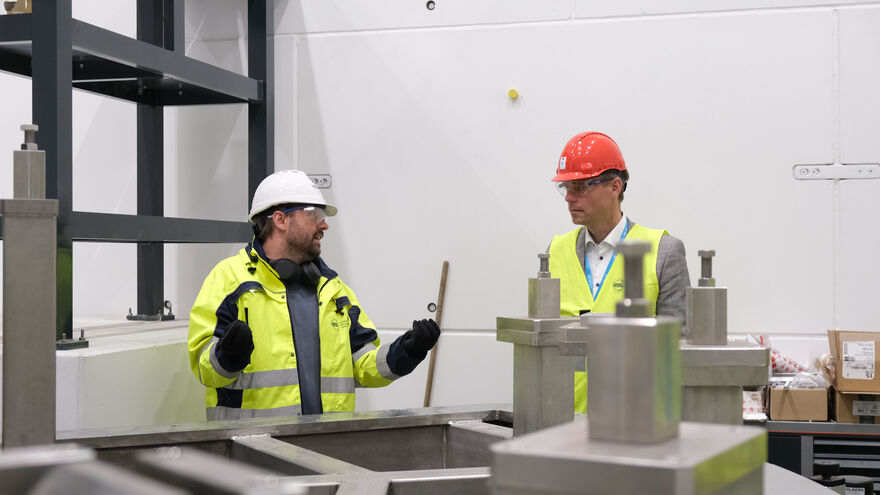 Norway has been essential in the construction of the research facility for many years. As early as 2000, Norwegian researchers participated in the launch of ESS Scandinavia, an organisation set up by Scandinavian scientists aiming to get the next-generation neutron source located to Lund. The proposal was successful and led to start of construction of the research facility in 2014. When the European Spallation Source ERIC was established in 2015, Norway was one of the founding members.
Norway is responsible for the delivery of vital contributions to ESS, notably, from IFE (Institute for Energy Technology), the main and local control rooms, control system network equipment and software development for the integrated control system, from Oslo University, the proton beam imaging system to support the beam on target tuning and operation, and from Bergen University, crystallisation equipment for the ESS life science laboratory, DEMAX.
Moreover, IFE is a fundamental partner in the design, manufacture and delivery of the ESS instruments HEIMDAL and BIFROST, in collaboration with other research entities in the member countries.
"Norway has provided strong and continuous support for the ESS project since the very beginning, and is an important contributor to the construction and operation of the world's leading neutron source," says Helmut Schober, ESS Director General. "Today we are very pleased to show Ole Borten Moe, Norway's Minister for Research and Higher Education, the significant progress on site and some of the Norwegian contributions that will support ESS in delivering world class science for a better world."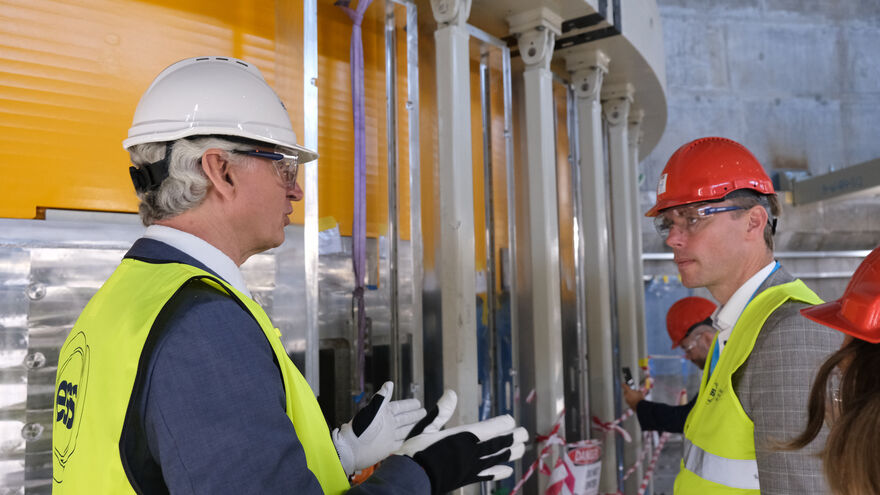 Based on the world's most powerful neutron source, ESS will provide unique capabilities within materials research for thousands of scientists from all over the world from 2027, benefitting the development of new medicines, better batteries, improved fuel cells and more sustainable materials.
Through its unprecedented brightness and state-of-the-art technology, ESS will enable scientific breakthroughs that pave the way for green transformation and a climate-neutral society, tackling some of the most important societal challenges of our time.
(This article is written by Julia Öberg/ESS, and was initially published on europeanspallationsource.se )