The network of organisations associated with the IFE-led IAEA Decommissioning Centre is expanding into a new International Cluster that many organisations have already expressed their interest in joining. IFE's István Szőke and Tomas Nordlander were part of the kick-off and establishing of the DECOM cluster, which aims to enable a stronger connection between academic environments, research, innovation and business within the area of decommissioning and reuse of nuclear facilities, waste facilities, oil platforms, ships, dams, factories and onshore facilities.
IFE has become a key partner in national and international collaborative initiatives, and are specialized in deploying smart digital and robotic systems in hazardous sites. Much of this specialized unit's work is currently focused on nuclear decommissioning challenges, but the unit also works in other domains, such as wasteplants and industrial facilities with high level safety demands.
Open House – Visit HADRON on November 5th!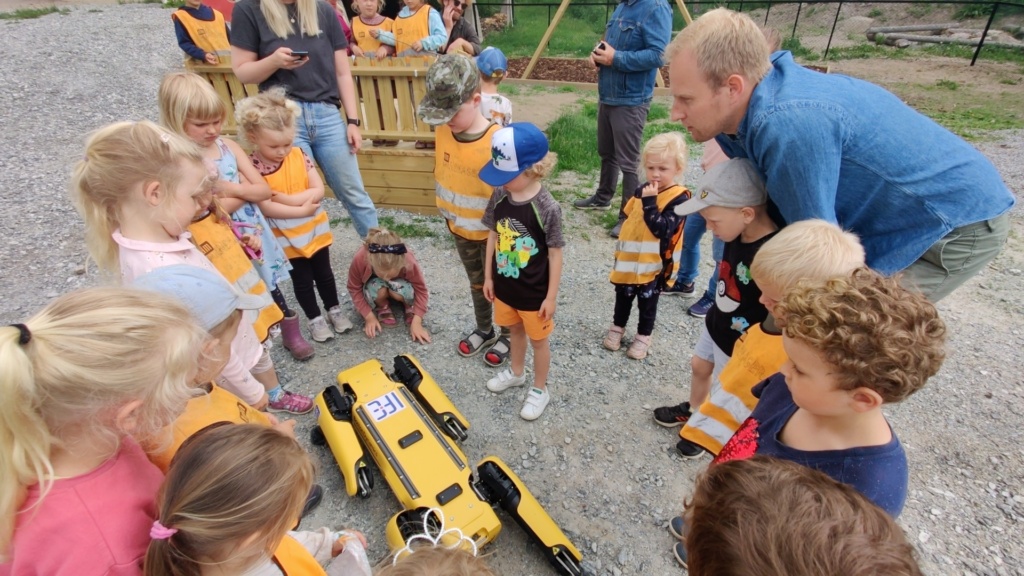 November 5th István Szőke and the rest of IFE's hazard-aware robotics laboratory (HADRON) staff will open their doors for a IFE HADRON robotics lab open house event.
From 12:30 to 16:30 you can visit the HADRON lab, get acquainted with the robot dog SPOT, UR robotic arms, Shadow haptic hand, Tiago, XR headsets, and discuss common interests and opportunities with IFE's researchers.
Read more about HADRON Open Day