For a number of years, IFE has had nationally leading infrastructure and facilities for research and development on batteries and battery materials. With the new facilities, we can even better stimulate and support the Norwegian battery industry with the implementation of green energy via batteries. The focus is on lithium-ion batteries, and the new battery development laboratory houses a collection of equipment for synthesis, optimization and development of materials, electrode preparations, as well as assembly and characterization of cells.
Watch video about the battery research at IFE (in English) and from the opening of IFE's new Battery Laboratory on 28 August 2020 (in Norwegian).
Battery technology is in many ways a key in the green shift and we at IFE are investing together with our industry partners, CEO Nils Morten Huseby emphasized in his speech.
We research how materials, structures and designs can make batteries better, cheaper, safer and more durable. Through this research, we have opened up for more Norwegian players to enter the world market. We also use our expertise to tailor testing, simulation and modeling of batteries for various Norwegian players: we are a bridge builder between research and industry. We are researching for a better future.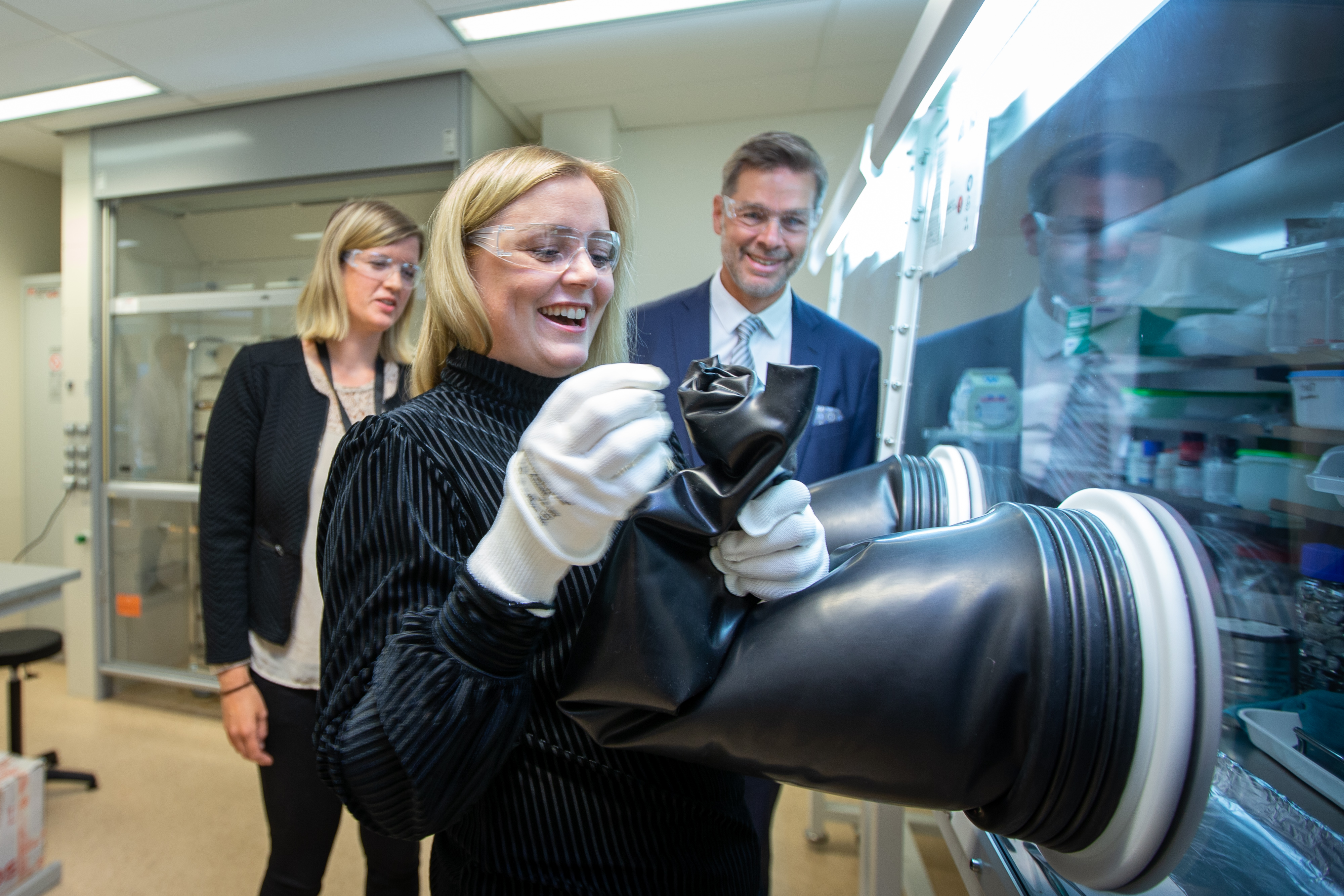 – The government actively supports environmentally friendly energy research. We will continue with that, Tina Bru stated in her speech at the opening. – Energy research has played a crucial role in developing our energy system and will create new, green jobs. Strong Norwegian research environments have been involved in laying the foundation for these technology environments, and this applies not least to you here at IFE. I am very proud of that, and I think the whole of Norway is too. There is no doubt that there are great facilities that will contribute to research and technology development in a very exciting area. This technology is growing rapidly and the demand for batteries is expected to grow very much in the years ahead.
– If you succeed, it will be felt in everyday life for all of us, said Minister of Petroleum and Energy Tina Bru in conclusion.
A number of IFE's development partners as well as representatives from the Research Council and the University of Oslo also participated in the opening of the new laboratory.