Fluid inclusions are vacuoles sealed within minerals. When trapped within diagenetic and ore-forming minerals, they provide the only direct means of examining the fluids present in ancient geological systems.
They may provide the following valuable information with simple petrographic observations, microthermometric analysis, or sophisticated geochemical analysis of inclusions contents:
Temperature of mineral precipitation
Pressure of mineral precipitation
Composition and origin of fluids of mineral precipitation
Later history of temperature, pressure and fluid composition
Improve understanding of diagenetic- and ore-forming systems
Improve understanding of subsurface fluid evolution
Improve interpretation of petroleum migrating history
Natural processes have provided:
Constant volume
Constant composition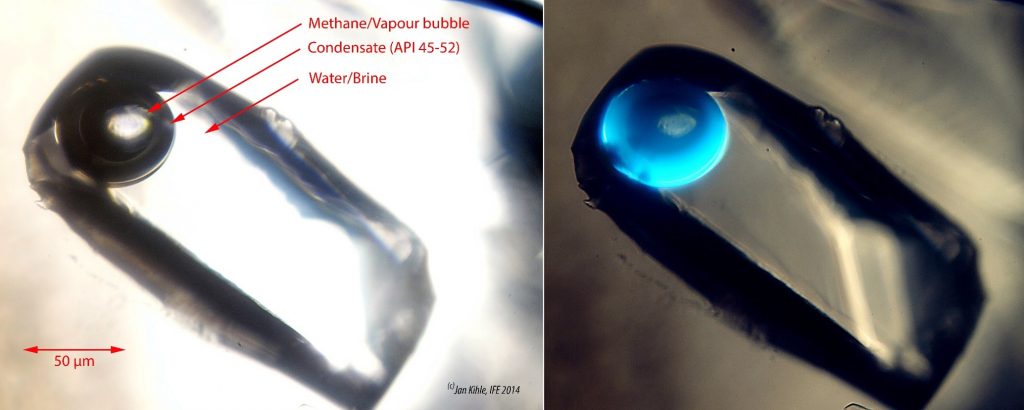 Figure: Primary HCFI with Permian age condensate mixed with brine hosted in quartz. From Søndeled, On-shore Norway. Combined white light and 366 nm UV light.