Solar Farm
There are two areas which may be considered as 'low-hanging fruits' in terms of greenhouse gas mitigation options for food and feed production: reducing the emissions from tractor work on the farm, and reducing the emissions related to low nitrogen use efficiency. In this project, we address these two areas by developing a concept of innovative technical solutions and methodologies applicable at farm level, the SolarFarm.
Start date: 2018-01-01
End date: 2022-12-31
The SolarFarm concept is about utilizing available roof area on farm buildings for solar energy capture, and to use this energy along with state-of-the-art precision agriculture technologies to produce food and feed in a more sustainable manner. To shorten the time span from concept to implementation, SolarFarm comprises a set of approaches, ranging from relatively simple solutions, e.g. for farmers with low motivation for investing in advanced technology, to more comprehensive solutions, e.g. for farmers/early adopters devoted to technology, who want to utilize the full potential.
In more detail, the concept involves energy carriers and storage capacity, tailored for the annual and highly dynamic pattern in renewable energy production and demand. It also opens for a system change in farm machinery composition, moving from one or two large and heavy diesel tractors to a few and partly unmanned electrical tractors. The concept integrates the idea of demand-based nitrogen fertilization, in which unmanned aerial vehicles for data acquisition play a central role, along with a system for steering and communication. Moreover, the concept represents a base-case for renewable energy use in a farm setting, enabling assessments of energy aspects, sustainability, environmental impact, cost-efficiency and consequences for policy-makers.
This 4-year project is an inter-disciplinary cooperation between NIBIO, IFE, two international experts, and a stakeholder group, which cover the entire knowledge-chain of the proposed research topics.
Start: 2018 – End: 2022
IFE does research on assignments.
Please contact: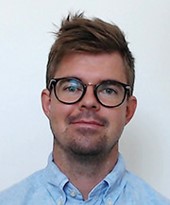 Related articles