Establishment of Ukrainian Qualification Body and test bed for qualification of personnel performing Ultrasonic (UT) and Eddy Current (ET) Testing of VVER Reactor Pressure Vessel (RPV)
The project is part of IFE's portfolio of projects under the Norwegian Government's Action Plan for Nuclear Safety and Security in Russia, Ukraine and other countries in Eurasia.
The project is a continuation of the work the Swedish Radiation Safety Authority (SSM) already has initiated. In discussions, SSM, Norwegian Radiation and Nuclear Safety Authority (DSA) and IFE have looked at the possibilities of a collaboration to continue this activity.
The main objectives of the project
Deliver "blind test blocks" with representative errors to be used as a test bed to perform the RPV (Reactor Pressure Vessel) qualification procedures
Transfer competence, experiences, work routines and instructions to the Ukrainian Qualifications Body (UQB) to work in the same way as in Europe, based on ENIQ recommended practices.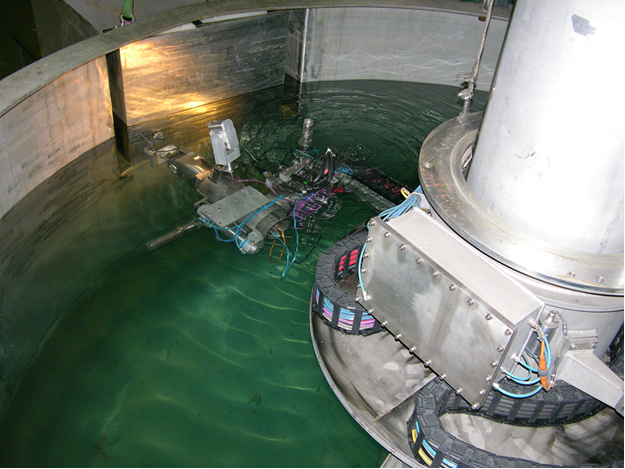 The project has been discussed during spring 2019 with NNEGC Energoatom (National Nuclear Energy Generating Company of Ukraine), the Swedish Qualification Centre (SQC) as well as the Norwegian and Swedish authorities (DSA and SSM). From both Ukrainian, Swedish and Norwegian side, IFE has been appointed as the "Project Implementer" based on IFE's expertise and experience from previous projects in Russia and Ukraine.
The project has a time frame of approx. 2.5 years (2019 – 2021) with a total budget of 7.3 MNOK, of which 2 MNOK is co-financed by Sweden (SSM). The remaining 5.3 MNOK is funded by Norway (Ministry of Foreign Affairs (MFA) / DSA).