-IFE has the very best opportunities to contribute to the radical changes digitalization is causing. Knowledge and technology environments, working together with companies in their local community, but also nationally, is the solution to really reap the fantastic benefits that digitization can bring to us in terms of better public services, increased value creation, new jobs, and new ways of doing things, the minister said in his speech.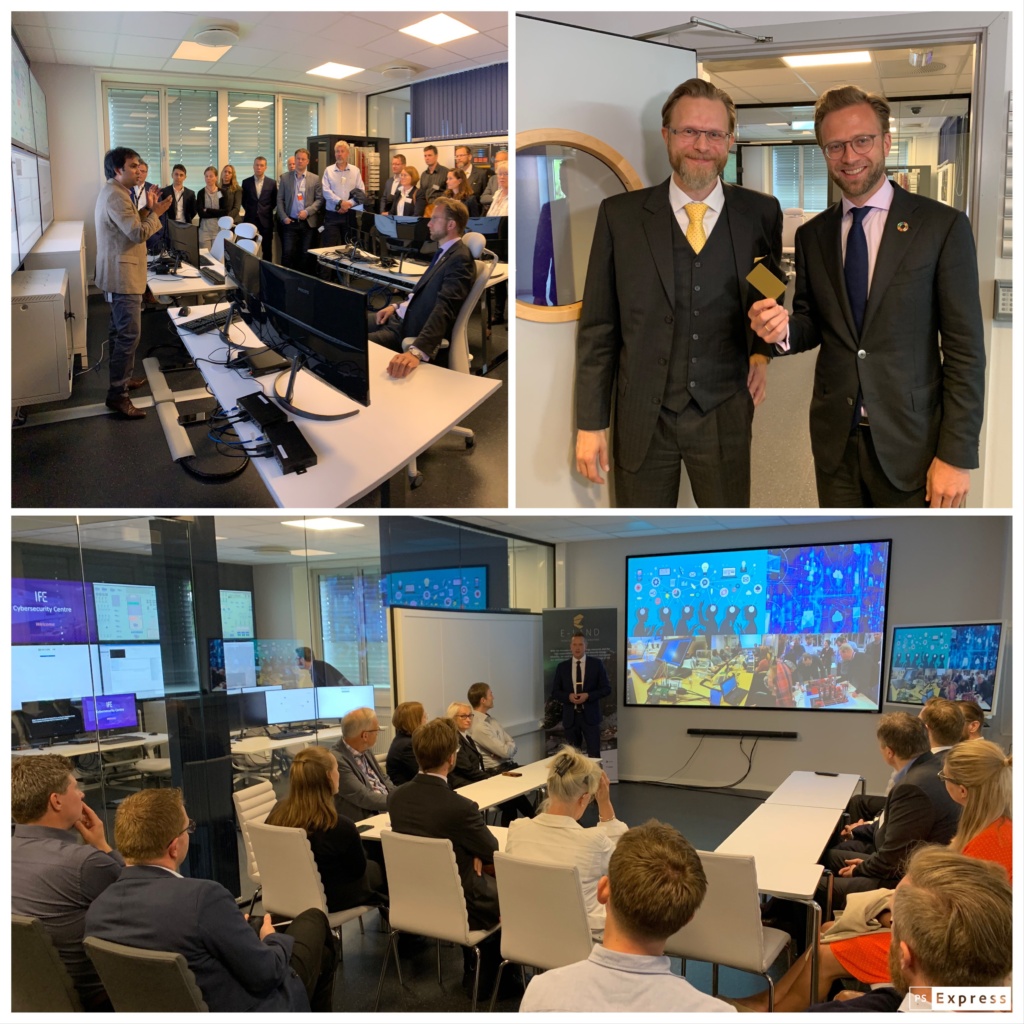 The new laboratories will be key tools in the further development of IFE's work on Digital Systems (DS). IFE has ongoing collaboration with Halden and Sarpsborg municipalities and the Husqvarna Group on digitization projects. We are also in the process of establishing a digital response center, where all information from, for example, the municipality's various agencies or various industrial companies is gathered and presented to decision makers as a basis for good and efficient development processes.
The mail goals of the two new laboratories are:
To provide analyzes and be a sparring party on research and development for public, industrial and business actors.
Contribute to increased reliability and prevention of downtime, efficiency improvements and better management.
Contribute analysis that improves human-machine dynamics using our skilled psychologists and tools for monitoring and testing simulated stress situations.
Utilize the IFE's expertise to simulate experiments that one could not do on a real industrial plant.
Exercise with simulated cyber attacks and their handling.
See media coverage of the opening here:
NRK Østfold June 3: The Minister of Digitalization opening new resource centre at IFE
IFE on: Linkedin.
HA: Minister opening with a twist (behind payment wall)