We at IFE are delighted to announce the funding of a new research centre dedicated to advancing nuclear science!
Today, the Norwegian Research Council (NFR) announced that the application to fund and establish the Norwegian Nuclear Research Centre (NNRC) has been approved! NNRC is organized around its three core members UiO, NMBU, and IFE. The management team is put together by researchers from these three organisations. The centre will be led by Professor Sunniva Siem, who heads the Nuclear Physics Group at UiO. Centre deputies are Professor Deborah H. Oughton, NMBU and Dr. István Szőke, IFE.
Vice president for IFE R&D, Dr Tomas Nordlander, is naturally ecstatic by the great news from NFR.
This is a significant happening for nuclear research in Norway. We will build upon the already great competence and ensure that Norway keeps this competence for the foreseeable future!

Tomas Nordlander

Vice President, IFE R&D
IFE has the lead on two of the five thematic research areas. Senior scientist, Dr. Liv Stavsetra from the Tracer Technology department is going to lead research theme 4, Radionuclide Production and Speciation. István Szőke, department head of the applied physical science department at IFE, will be leading research theme 3, Nuclear Simulations.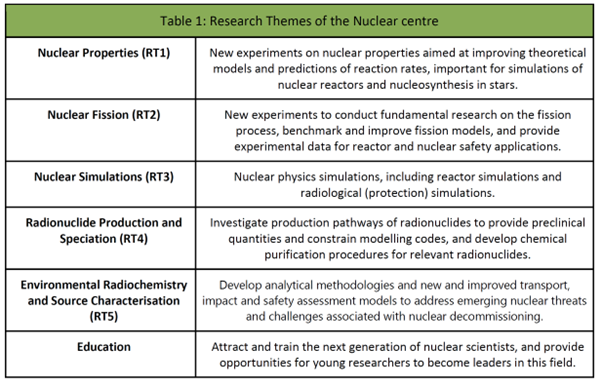 The centre will bring together a diverse group of scholars and experts to conduct cutting-edge research and develop innovative solutions to the most pressing challenges in our field. Our mission is to promote interdisciplinary collaboration, foster new ideas and insights, and translate research findings into practical applications that benefit society.
The centre will play a crucial role in advancing our understanding of nuclear science. We look forward to working with our colleagues and partners to achieve this goal. Please join us in celebrating the Norwegian Nuclear Research Centre launch and stay tuned for update. We look forward to working with you to advance the frontiers of knowledge and create a better future for all.
IFEs nuclear history
IFEs nuclear experience dates back more than 60 years. IFE has built and operated four nuclear reactors in Norway. These reactors were all used for research, the most known one probably being the Halden boiling water reactor (HBWR). We are heading the world's largest and longest international research project in nuclear safety (started already in 1958).
We started researching fuels and materials in 1958, which is just now about to reach it's conclusion in a few years. HTO, Human-Technology-Organisation is taking the place and relevance of the fuels and materials research and is now the main focus of our nuclear safety research. HTO was established in 1967, and most of the research here is being done in our unique and state-of-the-art simulator facilities. Our nuclear safety research has been exported to many countries, including the USA, South-Korea, Japan, Great Britain, Sweden, and more.