IFE has been conducting research and developing digital tools to assist decommissioning for decades for the international nuclear industry. Now, IAEA show the community that it has identified IFE to take the international lead when it comes to applying innovative digital solution to facilitate nuclear decommissioning.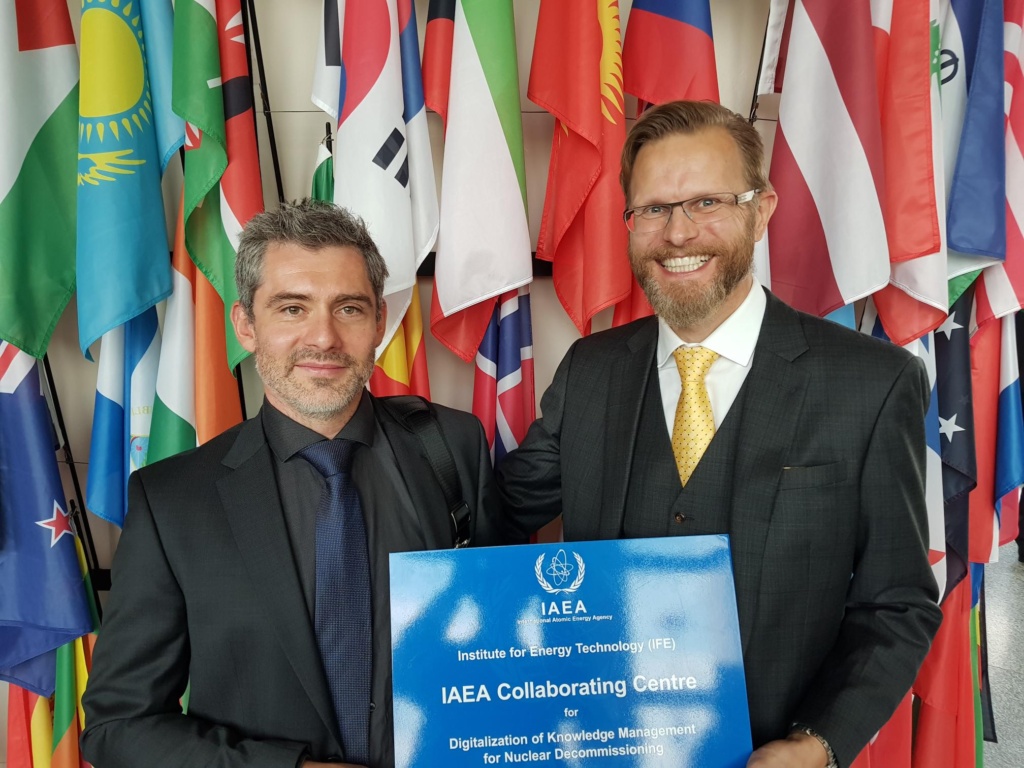 Tomas Nordlander and István Szőke received the official plaque in Vienna at IAEA's 63rd general conference by Deputy Director General Mikhail Chudakov.
– This is a major achievement and milestone. We are delighted for this recognition and will work hard assist the IAEA in fulfilling its mission. IFE's work will focus on research and dissemination of innovative digital technology to safe and efficient decommission of nuclear facilities, comments Tomas Nordlander. He also emphasize the impressive efforts by István Szőke as essential for the achievement.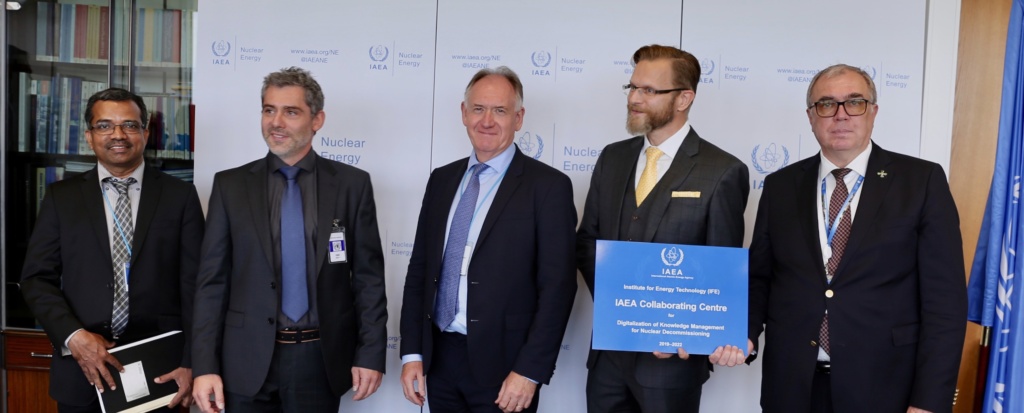 On the photo from the left: Ashok Ganesan, Knowledge Management specialist, Nuclear Knowledge Management Section, István Szőke (IFE), Patrick O'Sullivan, Decommissioning specialist, Decommissioning and Environmental Remediation Section, Tomas Nordlander (IFE) and Mikhail Chudakov, Deputy Director General and Head of Nuclear Energy Department.