The Institute for Energy technology (IFE) and Smart Innovation Norway are both based in the small town of Halden in Norway. In E-LAND, they have teamed up and together they strive to develop sustainable energy solutions in Europe.
By Mari Kristine Buckholm, 28th of June 2019
The European-funded Horizon 2020 project E-LAND targets to provide a synergistic solution between technological, societal and business challenges that the energy sector faces.
12 European partners and two Indian partners make up the E-LAND consortium and will work together to reach the project's goals. Two of the partner companies, the Institute for Energy Technology (IFE) and Smart Innovation Norway, are located in the southeastern town of Halden in Norway.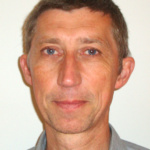 "We have a long collaboration, both as companies, but the people also know each other from the start of the business cluster NCE Smart Energy markets," explains Bjørn Axel Gran, Head of the Risk, Safety & Security Department at IFE.
Complementary companies
His company is a research institution with an extensive knowledge on privacy, safety, security and risk management, as well as battery technology.
Smart Innovation Norway, on the other hand, will contribute to the E-LAND project with its expertise and experience within project management, development and piloting sustainable energy solutions, business development and prosumer-based smart local energy markets.
"IFE and Smart Innovation Norway complement each other as companies; we have different strengths and we know each other well, which means there is a short way to collaborate. In addition, we are both eager to produce growth in Halden. Thus, it is not only about what we do but also the passion of putting Halden on the map," says Gran.
Cybersecurity is key
The main concept of the project is the E-LAND toolbox – a modular set of methodologies and ICT tools to optimize and control multi-energy islands and isolated communities. The modular toolbox can be customized to meet local requirements and expandable to incorporate new tools as new challenges arise.
"We will be responsible for risk management, both with respect to project risk and to the risk of the product and services to be developed. These risks related to cybersecurity is an issue for smart grids, but privacy is an important issue as well," notes Gran. He adds:
"Our E-LAND team currently consists of a few people with diverse competences. One has worked a lot with customer relationships and systems from that side, and we also have people with ICT and security competence as well as battery experience. I think that is an important dimension because we not only need to manage energy, but we also have to store it somewhere."
Testing the toolbox
The solutions developed in E-LAND will be tested at three selected pilot sites in Europe, as well as two sites in India. Those are Walqua Technology Park in Huesca, Spain, the Port of Borg in Fredrikstad, Norway, the Campus of Valahia University of Targoviste in Romania, and the Industrial Metropolitans in India (TATA Power in Mumbai and BYPL in Delhi).
"It will be interesting to see if we can make the E-LAND toolbox and services work in such different pilot sites. If we can manage to do that, it will be possible to build business on this. For us at IFE it is a good challenge to show that risk management can be an integrated part, and not only something you add on," emphasizes Gran.
Significant EU project
The EU project was developed on the basis that access to clean, affordable and efficient energy is a right for all and with the hopes that this project will improve quality of life, health and safety, as well as employment opportunities on an international scale.
"E-LAND is important for us in the sense that this is one of the few EU projects that IFE's Department of Risk, Safety & Security Department is involved in. The company has been strongly involved in international projects in the past, but mostly in the nuclear field. Other departments are currently involved in several EU projects as well. It is a goal for us to be involved in more EU projects," says Gran.
E-LAND Horizon 2020: Novel solutions for decarbonised energy islands
Efficient, reliable and sustainable delivery of energy is critical to the health and wellbeing of all people.
The continued decarbonization of the energy sector through the use of renewable energy sources provides both interesting opportunities for local energy systems and challenges for existing electricity networks. Mainland regions such as isolated villages, small cities, urban districts or rural areas oftentimes have issues with weak or non-existing grid connections. These areas are known as energy islands.
The goal of the European-funded H2020 project E-LAND is to provide a synergistic solution between technological, societal and business challenges that the energy sector faces.
The main concept is the E-LAND toolbox – a modular set of methodologies and ICT tools to optimize and control multi energy islands and isolated communities. The modular toolbox can be customized to meet local requirements and expandable to incorporate new tools as new challenges arise.
Read more: https://elandh2020.eu/