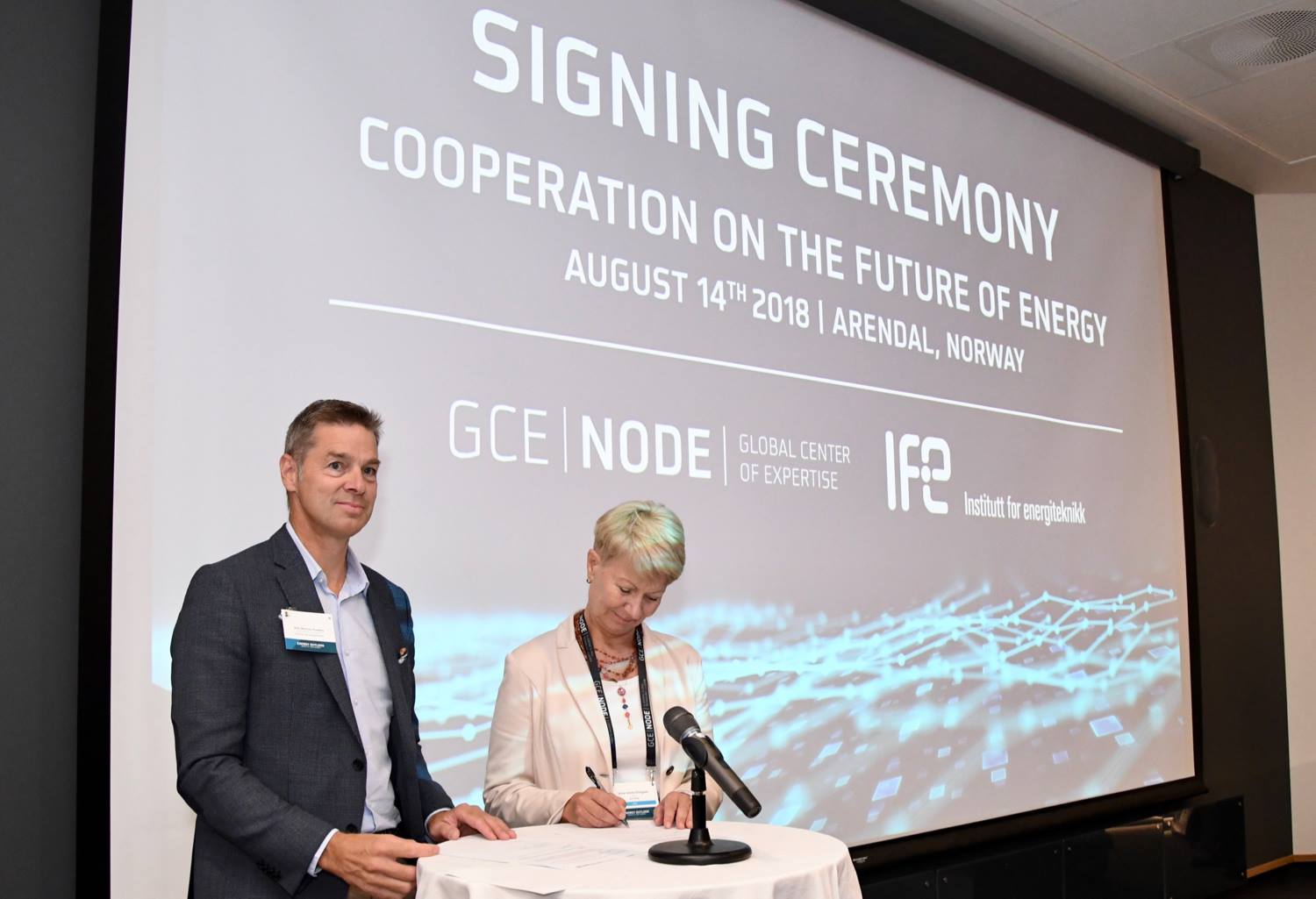 "IFE is a tremendous partner for GCE NODE. The institute has leading researchers in a number of fields of expertise relevant to our cluster of companies. We look forward to cooperate on offshore energy, geothermal energy and other areas within energy technology," says Anne-Grete Ellingsen, CEO of GCE NODE.
"We are looking forward to a closer cooperation with GCE NODE. IFE has had a prominent role in cutting edge technology research related to oil&gas, renewable energy and health technology for 70 years in partnership with Norwegian and international industry," says Nils Morten Huseby, CEO of IFE.
The cooperation was made public during a signing ceremony in Arendal Tuesday.
"IFE is focused on the business sector and how to utilize competence and research to increase competitiveness. We have already discussed various projects and are keen to get started," says Ellingsen.
GCE NODE and IFE have already established a good relationship through several visits both in Kristiansand and at Kjeller. A representative from IFE also joined the Agder delegation to OTC in Houston last May.