Career
At IFE, Institute for Energy Technology, researchers from over 32 countries work for a better future. Our research reactors have built outstanding expertise for 70 years and enabled us to handle unique projects. They have led to improved nuclear safety in our neighboring countries and around the world, and are also central to the development of cancer drugs and innovative material research in Norway and internationally.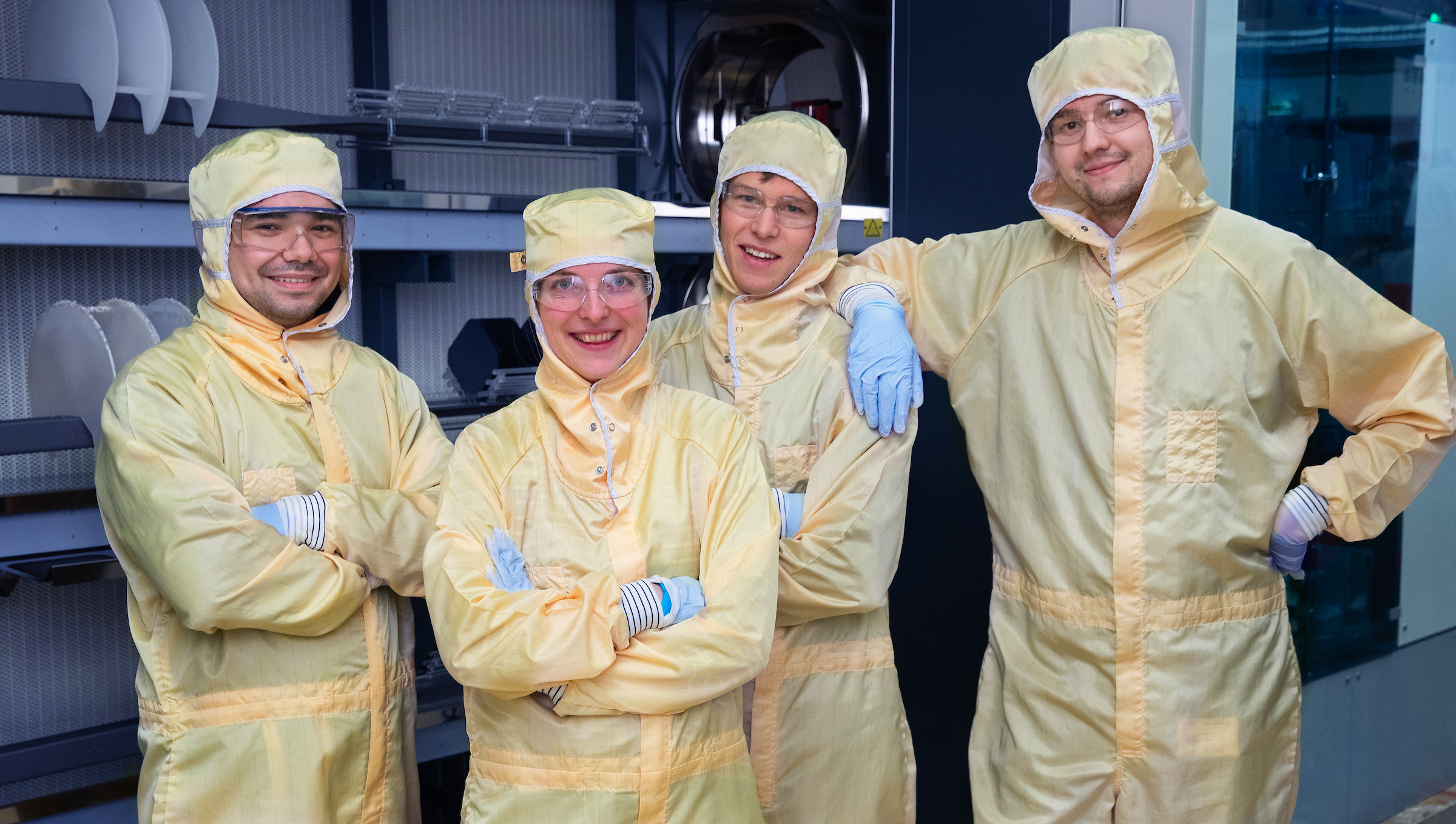 We participate in large, international projects, and 40 per cent of IFE's income comes from international projects. IFE is working with the whole spectrum of energy. Our researchers contribute to the development of next generation of battery technology, lower emissions from oil and gas, zero emissions in the transport sector and better solutions for sun, wind and hydrogen. We produce and develop cancer drugs.
IFE's workplace is characterized by a good working environment, and offers competitive wages and working conditions. We focus on competence development and are strongly committed to health, environment and safety.
We look for you who are interested in developing your skills together with our employees. You have a desire to work in an international, leading professional environment where there are great opportunities for growth and development. We are dedicated to delivering research that creates changes.
Vacant positions
Position
Location
Application deadline
Forsker(e) innen Energisystemanalyse
Kjeller
2019-08-04
Description:
Stillingen innebærer å jobbe med modellering av energi- og kraftsystemet på nordisk, nasjonalt og lokalt nivå, og inkluderer bruk av ulike modeller og analyseverktøy.

Qualifications:
Bakgrunn innen energi/kraftsystem eller innen industriell/samfunnsøkonomi
Variert erfaring med programmering og modeller
Arbeidserfaring vurderes som positivt
Flytende i et skandinavisk språk er en fordel

Prefered profile:
Liker teamarbeid
Initiativtaker
Resultatorientert
God kommunikator
Problemløser

Application deadline:
2019-08-04
Postdoc fellow in tracer technology (2 years)
Kjeller
2019-08-11
Description:
The Department for Tracer Technology has an extensive cooperation with national and international oil companies. An area with particular focus is the development of tracer technology to describe the fluid dynamics in an oil reservoir. The department has been assigned (by the Norwegian Research Council) the project: Potential oil recovery derived from exploration wells (POREX), which is funded by the NRC-programme PETROMAKS2, Ground-breaking projects.
The Department for Tracer Technology invites candidates to apply for the position as the POREX Postdoc fellow.
The position will focus on the development and application of tracers to describe oil saturation measurements, and the aim is to develop a new tracer-based methodology enabling in-situ measurement of remaining oil saturation during the drilling and well completion. The fellow will participate in research projects and is expected to cooperate with other people in the group and external project partners. The anticipated results from POREX is that it will result in fundamentally new methodology for increased oil recovery (IOR) testing and thus contribute both to increased oil recovery on the Norwegian continental shelf as well as to a reduction in the cost of IOR implementation for new field developments.   
Qualifications:
At accession, the candidate must have a PhD degree in petroleum technology, and have knowledge of tracer technology and analytical chemistry.
Experience in IOR/EOR and /or reservoir technology is an advantage. 
It is assumed that the candidate have good skills in English, written and oral.
Prefered profile:
The ability to work independently and systematically with high accuracy
To have a creative attitude and the ability to cooperate with others
Motivated and results-oriented

Application deadline:
2019-08-11
PhD  in "Development of novel high-entropy alloys for magnetic heating or cooling applications"
Kjeller
2019-08-12
Description:
The Department for Neutron Materials Characterization has a vacant PhD position within magnetocaloric materials (materials for magnetic refrigeration, heat pumping and energy conversion). The group performs research in several key areas related to energy, including hydrogen storage materials, battery materials, magnetocaloric and thermoelectric materials. The department has a broad collaboration with Norwegian universities and industries, and with many foreign universities and research institutes.
Qualifications:
Candidates are expected to have a MSc in physics, chemistry, materials science or a closely related field. A background in solid state chemistry, crystallography and magnetism is beneficial.

Prefered profile:
We seek a candidate that can work independently, but also participate actively in the group, has strong skills in English, and a positive attitude. The candidate will work in an active and growing research field at IFE, in a young and social Group.
Application deadline:
2019-08-12
Senior Prosessingeniør/ Prosjektleder - Radiofarmasi
Kjeller
2019-08-18
Description:
Sektor Radiofarmasi Produksjon ved IFE er ansvarlig for produksjon av radiofarmasøytiske produkter. Sektoren er delt i 6 avdelinger hvorav Avdeling prosess og validering har ansvaret for drift, vedlikehold, kalibrering og kvalifisering av produksjonsutstyr, støttesystemer og produksjonssystemer ved Isotoplaboratorienes produksjonslaboratorier. I tillegg gjennomfører avdelingen tekniske prosjekter for sektoren og divisjonen. 
Qualifications:
Du har erfaring fra farmasøytisk industri eller liknende teknisk miljø
Du er utdannet Bachelor eller Master - gjeme innen maskin, automasjon, elektro, prosess eller tilsvarende
Du er vant med praktisk prosjektarbeid
Du er vant med å lede tekniske prosjekter inkludert implementering og gjennomføring
Du har erfaring fra kvalifiserings- og valideringsarbeid
Det er en fordel om du har kjennskap til ISO, Good Manufacturing Practice (GMP) / Good Engineering
Practice (GEP)
Muntlig og skriftlig god i norsk og engelsk
Prefered profile:
Du er nøyaktig og kvalitetsbevisst
Du er strukturert og ryddig
Du har godt overblikk, men også sans for detaljer
Du er omgjengelig og samarbeider godt med kollegaer og oppdragsgivere

Application deadline:
2019-08-18
Who works at IFE?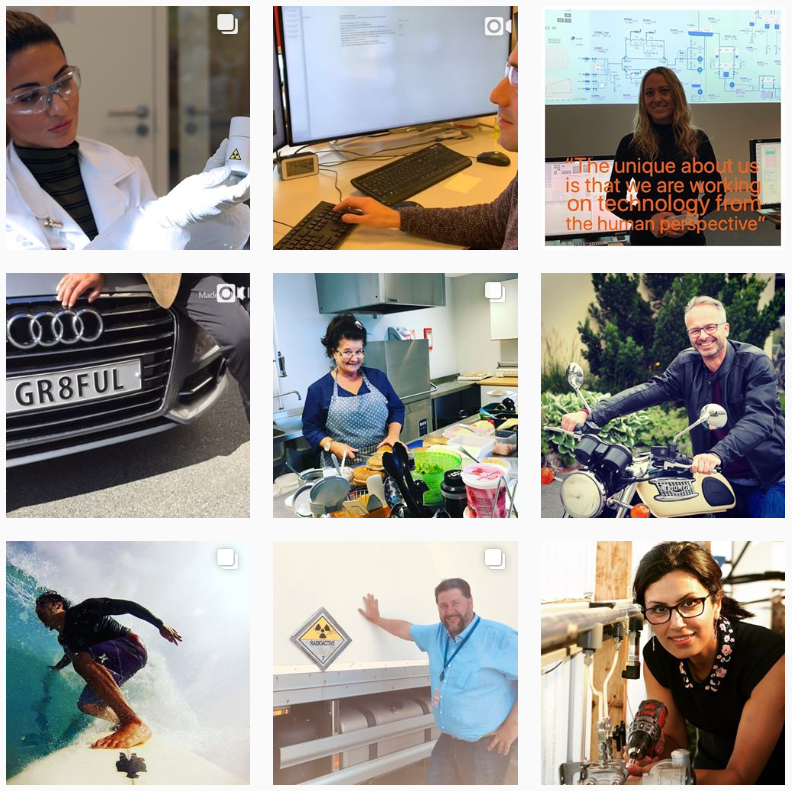 Curious about who works at IFE and what we do? Follow us on Instagram @humansofife. Here we present employees who work in different functions, from researchers and engineers within our various disciplines, to administration and support staff. Our people are our most important resource!
Links:
Master thesis at IFE?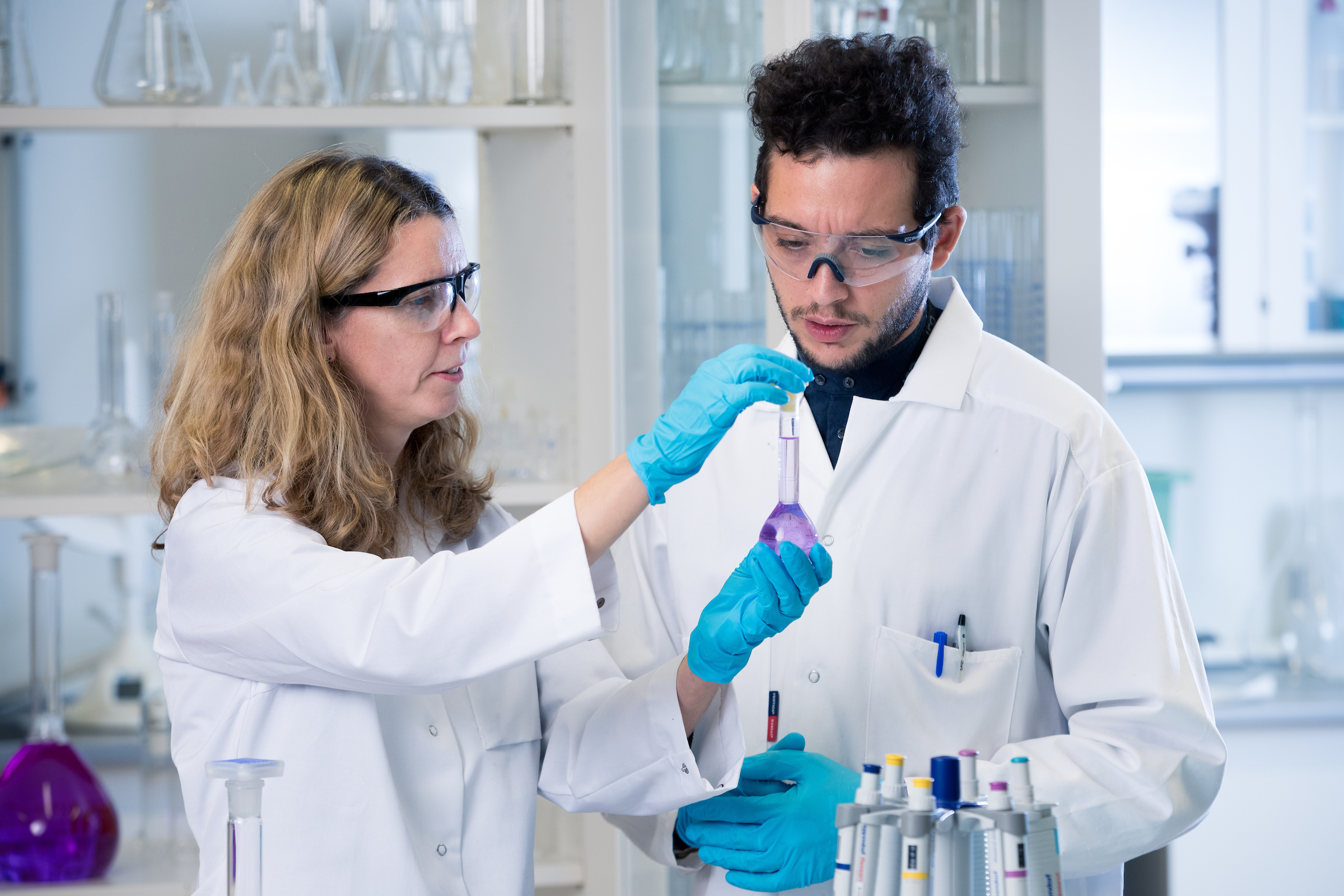 IFE has extensive collaboration with students at master level, and many departments offer guidance and access to experimental facilities at IFE for master students.
You can contact the Department Head or other contact persons with your own suggestions and ideas for a master project. Please find the appropriate contact person on our organization or contact web pages.
See some predefined master projects below and more on our Norwegian page.
Links:
Employee benefits
At IFE, we have employee benefits that will help to assure security, stimulate physical activity and contribute to a good work-life balance.
Your employee benefits:
• Collective pension scheme through the Norwegian Public Service Pension Fund
• Mortgages through the Norwegian Public Service Pension Fund
• Collective personnel insurance and disability pension and survivor's pension
• Flexible working hours
• Full salary during parental leave and illness
• Extra day off in connection with Christmas and New Year
• Support for education
In addition, we can offer:
• Corporate sports team and support for fitness center
• Canteen arrangements