Solar Energy
The department performs research on silicon ingots and wafers, solar cells and modules, photovoltaic thermal (PVT), building-integrated photovoltaic (BIPV), photovoltaic (PV) recycling, and multifunctional thin film (antisoiling, smart windows).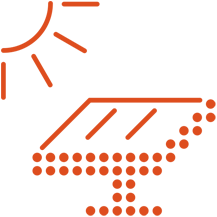 Solenergi
The silicon ingot and wafer activities focus on the electrical properties of the material throughout different solar cell processing steps.
The solar cells and modules research is focusing on the material aspects of solar cells and their optimization. The heart of the solar cell research activity at IFE is the Solar Cell Laboratory (Solar Cell Laboratory – IFE). An example of an ongoing research project is the Baltic-Nordic collaboration project on semi-transparent bifacial solar cells (BTSC – Development of Semi‐Transparent Bifacial Thin Film Solar Cells for Innovative Applications – IFE)
The PVT activity is developing a testing facility allowing comparison among different PVT systems.
The department is cooperating for research and development of BIPV in Norway and abroad.
The PV recycling aims to optimize the life cycle analysis of PV cells and minimize the downstream impact to environment.
The thin film processing and characterization is carried out in the Solar Cell Laboratory (Solar Cell Laboratory – IFE). The aim is to increase the functionality of existing technologies using abundant materials combined with low-cost processes.
Contact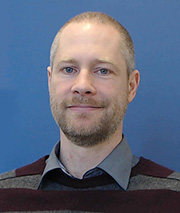 Related articles