Risk, Safety and Security
The department of Risk, Safety and Security (RSS) conducts research, development and consultancy in risk, safety and security related to digital systems in critical infrastructure.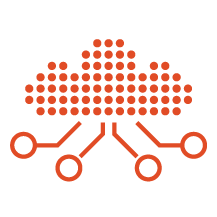 Digitalization
With a long history in providing research on Software Dependability and Digital Instrumentation and Control within the nuclear field, the specialists in the department is today involved with competence on Reliability, Availability, Maintainability and Safety (RAMS) in projects within both transport, oil and gas, energy and critical infrastructure. The Department has an increasing portfolio of projects in information- and cyber- security. The Department is establishing a Cybersecurity Centre for industrial control systems at IFE in Halden. The Centre is developing infrastructure and competence for providing cybersecurity assessment and training services to stakeholders involved in developing and operating critical operational technologies.
Contact