Volodymyr A. Yartys
Senior Scientist I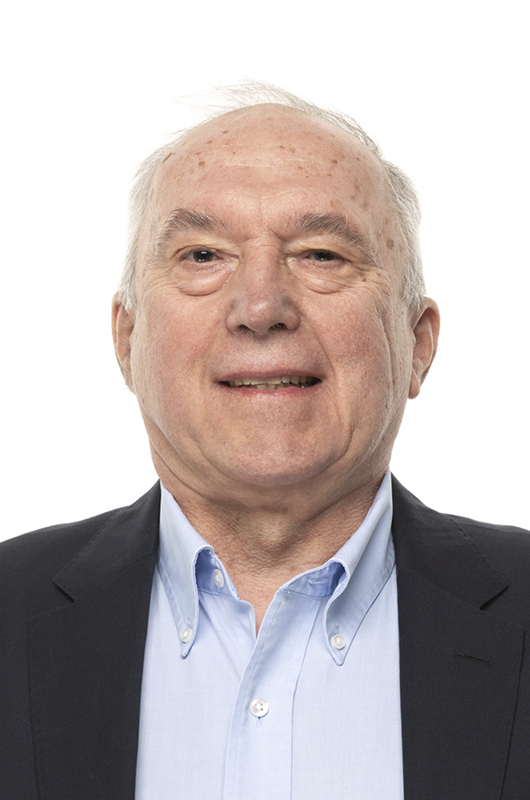 Fields of expertise:
Hydrogen and energy storage
Nanomaterials for energy storage
Rechargeable Batteries
Hydrogen as an Energy Carrier
New Intermetallics and Carbon Materials for Hydrogen Storage and Battery Applications
Hydrogen storage systems
Use of metal hydrides in energy management
Professional merits:
He acted as a project leader in a number of research projects funded by EU, Norwegian Research Council, Nordic Energy Research, industry.
Yartys published more than 240 papers in peer reviewed journals, his H index is 39 (Google Scholar) and his works collected 5000 citations.
He is a Regional representative of International Society of Electrochemistry in Norway and Editor of Journal of Alloys and Compounds, Elsevier.
Coordinator for projects:
HYDRIDE4MOBILITY (EU HORIZON2020 project )
PORTABLE ENERGY SUPPLY (NATO Science for Peace project G5233)
Recent publications:
V.A. Yartys, M.V. Lototskyy, E. Akiba, R. Albert, V.E. Antonov, J.-R. Ares,  M. Baricco, N. Bourgeois, C.E. Buckley, J.M. Bellosta von Colbe, J.-C. Crivello, F. Cuevas, R.V.Denys, M.Dornheim, M.Felderhoff, D.M. Grant, B.C. Hauback, T.D. Humphries, I. Jacob, T.R. Jensen, P.E.de Jongh, J.-M.Joubert, M.A.Kuzovnikov, M.Latroche, M. Paskevicius, L. Pasquini, L. Popilevsky, V.M. Skripnyuk, E. Rabkin, V. Sofianos, A. Stuart, G. Walker,  Hui Wang, C.J. Webb and Min Zhu. Magnesium  Based  Materials For Hydrogen Based Energy Storage: Past, Present And Future.// International Journal of Hydrogen Energy,  44 (15) (2019) 7809-7859.
https://doi.org/10.1016/j.ijhydene.2018.12.212.
https://www.researchgate.net/publication/330733608_Magnesium_based_materials_for_hydrogen_based_energy_storage_Past_present_and_future
***************************************************************************
Jose Bellosta von Colbe, Jose-Ramón Ares, Jussara Barale, Marcello Baricco, Craig Buckley, Giovanni Capurso, Noris Gallandat, David M. Grant, Matylda N. Guzik, Isaac Jacob, Emil H. Jensen, Torben Jensen, Julian Jepsen, Thomas Klassen, Michael V. Lototskyy, Kandavel Manickam, Amelia Montone, Julian Puszkiel, Sabrina Sartori, Drew A. Sheppard, Alastair Stuart, Gavin Walker, Colin J Webb, Heena Yang, Volodymyr Yartys, Andreas Züttel, Martin Dornheim. Application of Hydrides in Hydrogen Storage and Compression: Achievements, Outlook and Perspectives.//   International Journal of Hydrogen Energy, 44 (15) (2019) 7780-7808.
https://doi.org/10.1016/j.ijhydene.2019.01.104.
https://www.researchgate.net/publication/330958446_Applications_of_Hydrides_in_hydrogen_storage_and_compression_Achievements_outlook_and_perspectives
***************************************************************************
M.V. Lototskyy, V.A. Yartys, B.G. Pollet, R.C. Bowman, Jr.  Metal hydride hydrogen compressors: a review.// International Journal of Hydrogen Energy, 39 (2014) 5818-5851.
http://dx.doi.org/10.1016/j.ijhydene.2014.01.158
https://www.researchgate.net/publication/260368319_Metal_hydride_hydrogen_compressors_A_review
***************************************************************************
M.V. Lototskyy, I.Tolj, L.Pickering, C.Sita, F.Barbir, V.Yartys. The Use of Metal Hydrides in Fuel Cell Applications.// Progress in Natural Science: Materials International, 27 (1) (2017) 3-20.
http://dx.doi.org/10.1016/j.pnsc.2017.01.008
https://www.researchgate.net/publication/313350887_The_use_of_metal_hydrides_in_fuel_cell_applications
***************************************************************************
Yartys , D. Noreus and M. Latroche. Metal hydrides as negative electrode for Ni–MH batteries.// Applied Physics A: Materials Science and Processing.  122(1), 43, pp.1-11. DOI 10.1007/s00339-015-9538-9. (1 January 2016).
https://www.researchgate.net/publication/289685206_Metal_hydrides_as_negative_electrode_materials_for_Ni-MH_batteries
***************************************************************************
J.-C. Crivello, R.V. Denys, M. Dornheim,  M. Felderhoff,  D.M. Grant,  J. Huot,  T. R. Jensen,  P. de Jongh,  M. Latroche,  G.S.Walker, C.J. Webb and V.A. Yartys. Mg based Compounds for Hydrogen and Energy Storage.// Applied Physics A: Materials Science and Processing.   122 (2): 85, 1 February 2016, pp.1-17. DOI:10.1007/s00339-016-9602-0.
https://www.researchgate.net/publication/292060181_Review_of_magnesium_hydride-based_materials_Development_and_optimisation
***************************************************************************
J.-C. Crivello, B. Dam, R.V. Denys, M. Dornheim,  D.M. Grant,  J. Huot, T. R. Jensen,  P. de Jongh,  M. Latroche, C. Milanese, D. Milčius,   G.S.Walker, C.J. Webb, C.Zlotea  and V.A. Yartys. Review of magnesium hydride-based materials: development and optimisation.//  Applied Physics A: Materials Science and Processing. 1 February 2016, 122 (2):97, pp. 1-20. DOI 10.1007/s00339-016-9601-1.
https://www.researchgate.net/publication/292060181_Review_of_magnesium_hydride-based_materials_Development_and_optimisation
***************************************************************************
Ika Dewi Wijayanti, Live Mølmen, Roman V. Denys, Jean Nei,  Stephane Gorsse, Kwo Young, Volodymyr Yartys.  Studies of Zr-based C15 type me­­tal hydride battery anode alloys prepared by rapid solidification.// Journal of Alloys and Compounds, 804 (2019) 527-537.
https://doi.org/10.1016/j.jallcom.2019.06.324
https://www.researchgate.net/publication/334055951_Studies_of_Zr-based_C15_type_metal_hydride_battery_anode_alloys_prepared_by_rapid_solidification
***************************************************************************