Workshop on International Assessment of Safety Assurance Approaches
Introduction
As part of the HRP Digital I&C Safety Demonstration project, this workshop intends to elicit the technical basis underlying the safety assurance approaches used in various applications of safety-criticality comparable to nuclear reactor protection. The purpose is to learn from experiences across application sectors. The workshop is designed to validate prior results of HRP's international assessment (primarily based on surveys and publications), identify gaps and challenges, promising directions to address them, and provide input to the next HRP 3-year program on digital systems research. The workshop will be organised in panel-based sessions, including discussion across different perspectives.
Registration
Participants are requested to register before 15th February, 2019
Agenda
Thursday 14th March, afternoon:
Welcome and introduction of participants
Presentation of the workshop-relevant results of HRP's Digital I&C Safety Demonstration activity
Panel session 1
The Halden Project is pleased to invite all participants for a working session over dinner on Thursday evening, 14th March.
Friday 15th March, morning:
Panel session 2
Panel session 3 including work lunch
Panel session 4
Summarising plenary discussion
Plenary discussion of research directions and priorities for the DI&C Safety Demonstration activity
Conclusions with closing remarks from participants and HRP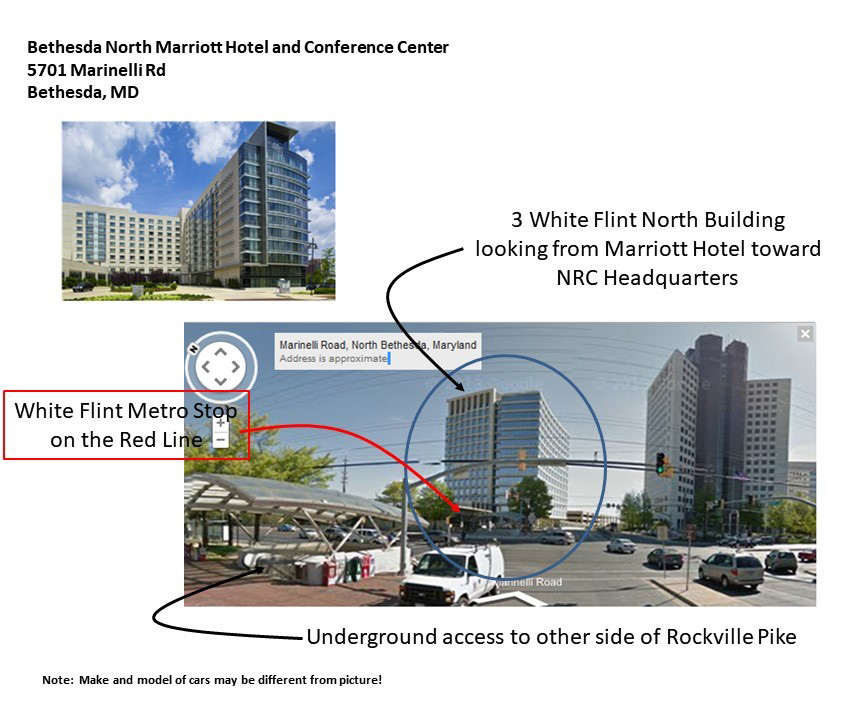 Travel information
The workshop will take place Thursday 14th March at the Bethesda North Marriott Hotel and Conference Center, and Friday 15th March at the US NRC White Flint North (3WFN) building, both in Rockville, MD, USA.
You can find travel information here:
https://www.nrc.gov/public-involve/conference-symposia/ric/travel.html
If you would like to use the metro, you will need to take the Red Line and get off at the White Flint station. (Please, do not be confused by NRC building addresses "Rockville" and "North Bethesda" with the identic stops on the metro line) You can find metro maps here:
https://www.wmata.com/rider-guide/new-riders/upload/pocket-guide-English.pdf
Contact information
For further technical information on the workshop, please contact:
Peter Karpati (peter.karpati@ife.no), leader of HRP DI&C Safety Demonstration project, and for logistical information:
Jannicke Margrethe Neeb (jannicke.neeb@ife.no), Coordinator, IFE Digital Systems
Location:
Bethesda North Marriott Hotel and Conference Center and US NRC White Flint North (3WFN) building, both in Rockville, MD, USA
Date:
2019-03-14 - 2019-03-15